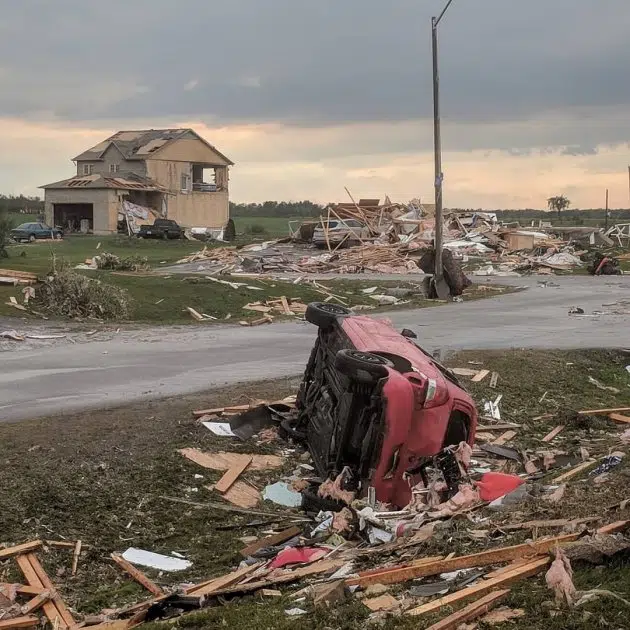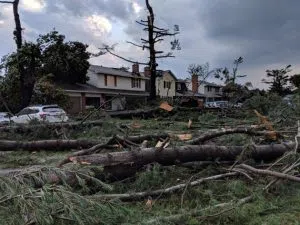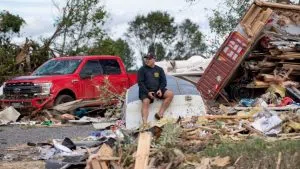 Lot of people saying its amazing no one was killed in the tornadoes that ripped through Ottawa and Gatineau, Quebec on Friday.
At least 25 people were hurt–some of them quite badly—-and there's a lot of demolished buildings and vehicles.
Nicole Lowen told CBC its a good idea for people to hang on to things they find but dont own:
"Hang onto those items–because you never know what it may mean to someone."
More than 24-thousand people still dont have power this morning—and Government of Canada employees have been told to stay home and work from there if possible.