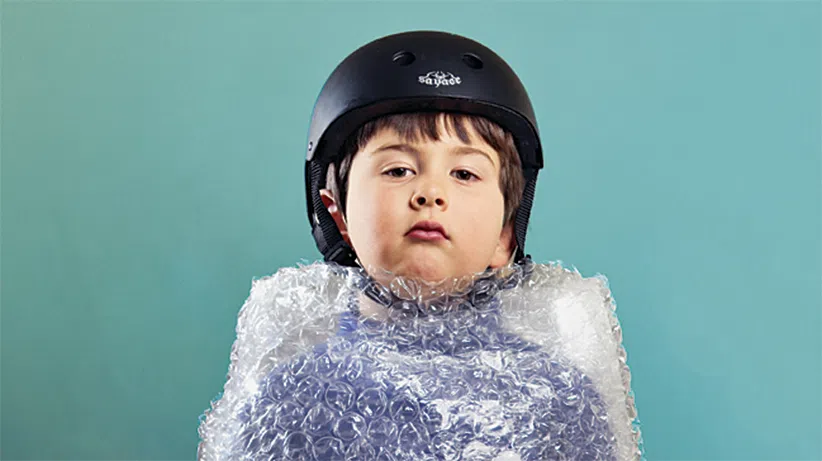 Have we gone too far in protecting kids?
An Edmonton daycare centre is now asking parents to bring helmets for their kids–before they're allowed to be on the playground.
This is "Cambridge Daycare"—and although they've been in business for 20-years—they now say "kids needs have changed."
They actually have a policy—which says its up to the parents to have helmets for their kids—and to make sure they have new ones as their children grow.
Some educators say this is going overboard–because kids just naturally trip and fall—and they NEED to figure out how to avoid putting themselves at risk.  (photo credit–Maclean's)