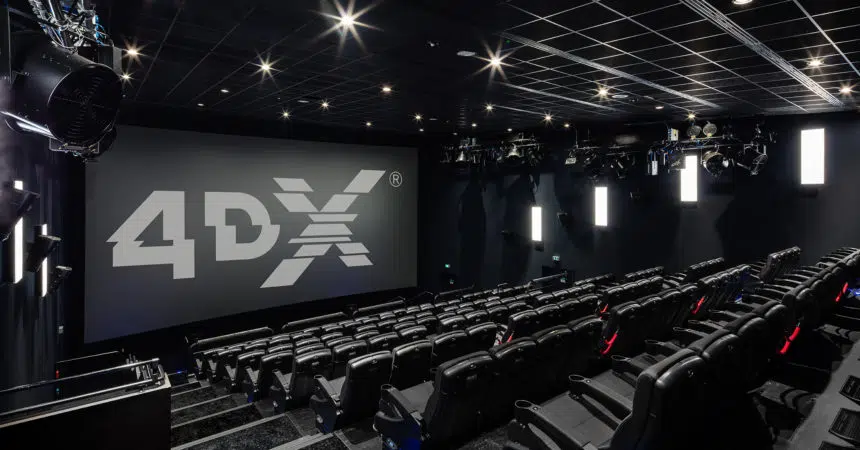 Theatre companies are really pulling out the stops—to get more people to leave their homes to watch movies.
Cineplex has signed an agreement to bring "4-DX"  technology to 13 cinemas.
That means it would feel like you're actually IN a movie—not just watching from a distance.
They're talking about motion, wind, fog, rain, lightning, snow, bubbles, vibration and smells to your seat.
Cineplex's Scotiabank Theatre Chinook in Calgary is going to be one of the first theatres to get it.  (photo credit–Box Office Pro)