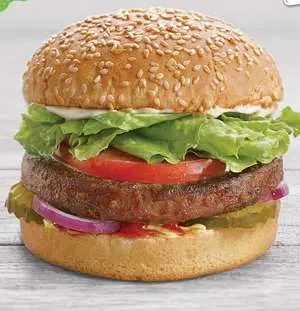 A burger made of peas, mung beans and beets has been getting a big "thumbs up" from Canadians.
A & W had offered the "Beyond Meat" burger earlier this year—and it was so popular that it didnt take long for it to sell out.
The chain had just wanted to give it a try—but people loved it—so they're bringing it back—-October 1st.
Officials say plant-based protein has become more popular.