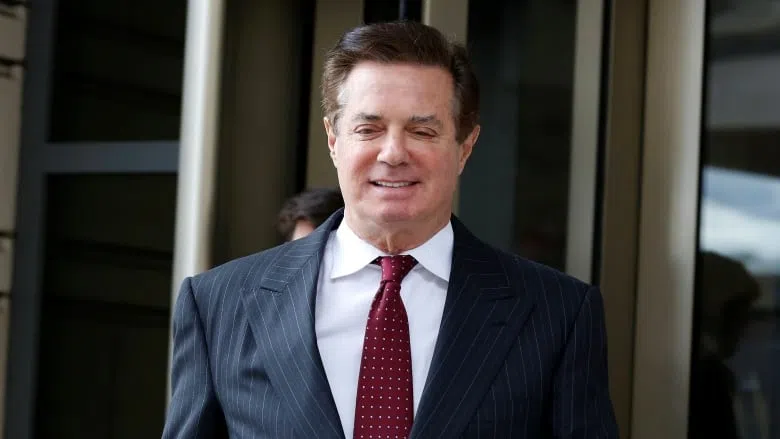 Paul Manafort wants to avoid another criminal trial—–so he's pleaded guilty to conspiracy against the U-S—and obstruction of justice—by tampering with witnesses.
He was President Donald Trumps' former campaign chairman.
It still isnt know if he's going to be part of the inquiry into Russian interference in the 2016 election in the States.
But it didnt take long for the White House to say this has NOTHING to do with Donald Trump or his election win.  (photo credit–CBC)