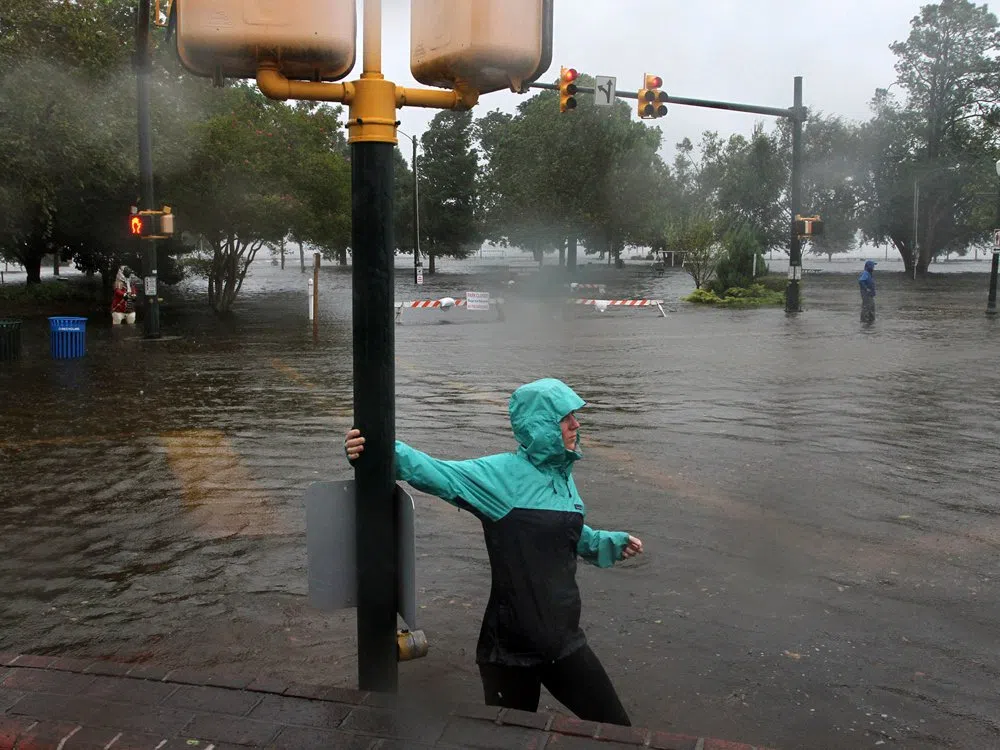 (UPDATE)  Officials in North Carolina now say the storm is responsible for at least 2 deaths.  Police say a mother and her baby were killed when a tree fell on their home.
"Like having a jet engine thrown at you."   Thats how reporters in the Carolinas–are describing Hurricane Florence.   They're dealing with 90 mile an hour winds, huge amounts of rain—and a storm surge that features 10-foot waves so far.    CNN'S Derek Van Damme says things have really ramped up this morning.
 More than 1-hundred people had to be rescued so far.   One woman in New Bern—says her house was flooded to the waist in just seconds.   The centre of the storm is expected to hit sometime mid-this morning—and dump about 40 inches of rain.
This video is footage of the Pungo River—in Belhaven, North Carolina: