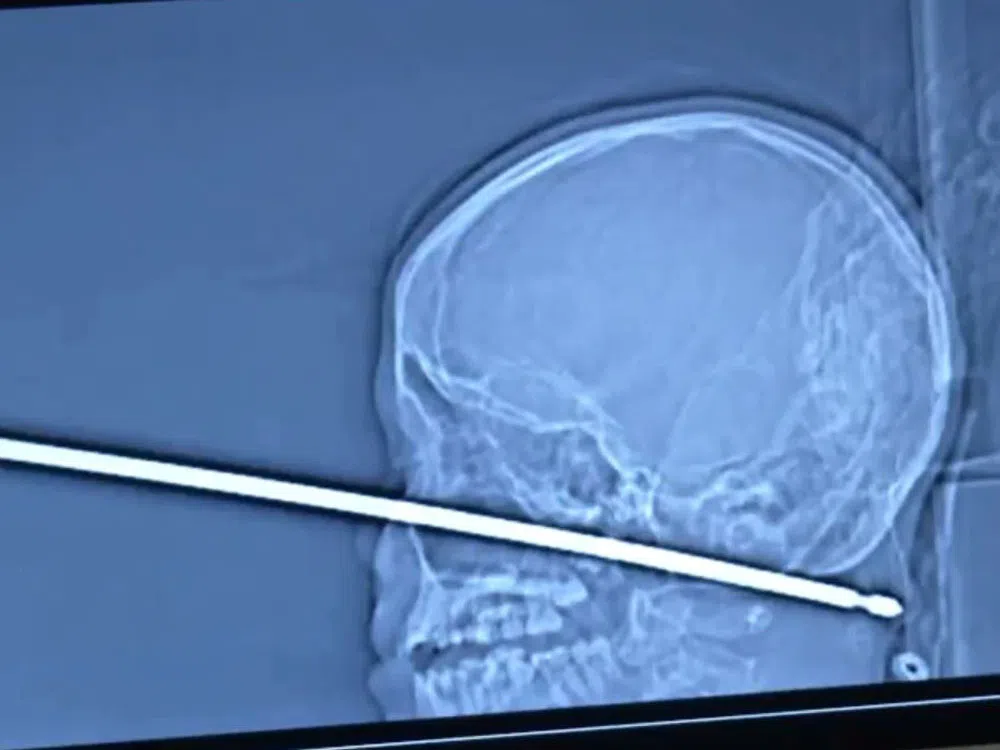 This kid needs to buy a lotto ticket….
10-year old Xavier Cunningham of Harrisonville, Missouri is on the mend—after a meat-skewer went right through his face–and out the back of his head on the weekend.
He was playing in a tree when he ws attacked by yellow-jackets.
He wound up falling out of the tree—and landed on the skewer.
He was rushed to the hospital—and doctors say amazingly—it had missed his eye, brain, spinal cord and all the major blood vessels in his head.
They were able to get it out—and they're pretty sure Xavier is going to make a complete recovery.   (photo credit–University of Kansas Health System)