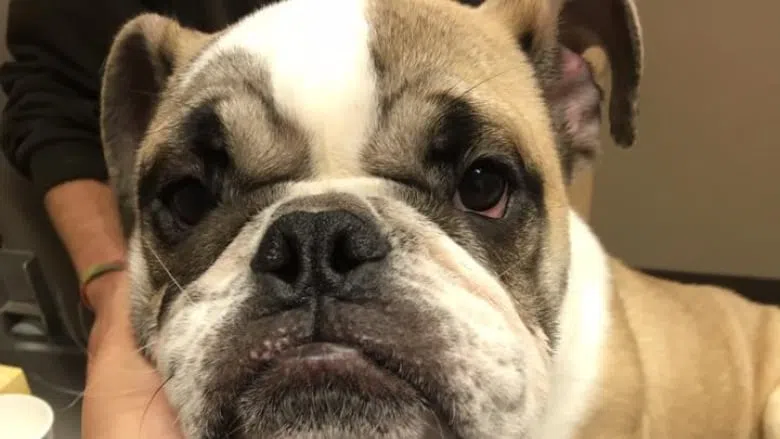 An Edmonton man who was charged with animal cruelty—has been fined 10-thousand dollars—but is still allowed to own animals….
Thats because 31 year old Justin Iverson worked a plea deal in his case.
He was charged with eight counts—after animal protection officers seized 37 dogs from a property in late 2016.
The head of the Edmonton Humane Society says it was one of the worst cases they've ever seen—as many of the dogs were in medical distress, starving and dirty.
Five were so bad they had to be euthanized.
One was sent to another animal-care agency—and homes were eventually found for the rest.
The dogs included pitbulls, English and French bulldogs.
Iverson is still allowed to own up to 2 dogs—which must be fixed.  (photo credit–CBC)