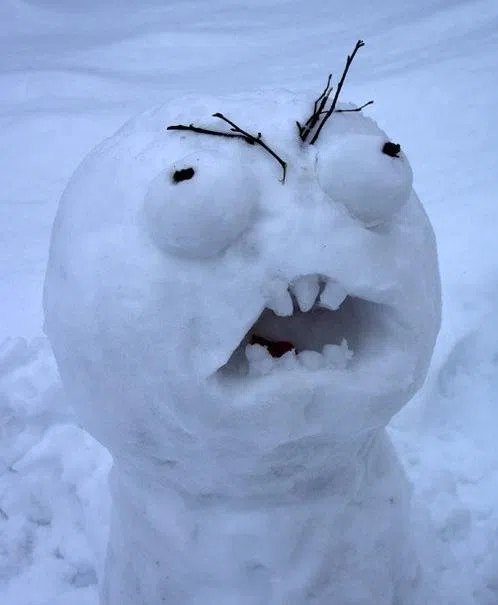 Looks like we're going to be using the "S"  word this week.
In this case we're talking about SNOW!
Yup–you heard me.
Environment Canada says we've got a cold front on the way from the Northwest Territories—and some parts of western Alberta should get ready for 5 to 10cm of heavy wet snow.
Hinton, Jasper, Rocky Mountain House, Whitecourt and Edson are under tht advisory—-and looks like its going to happen Wednesday.
Even Edmonton could see a few flakes—but nothing major.  (photo credit–funnyjunk)