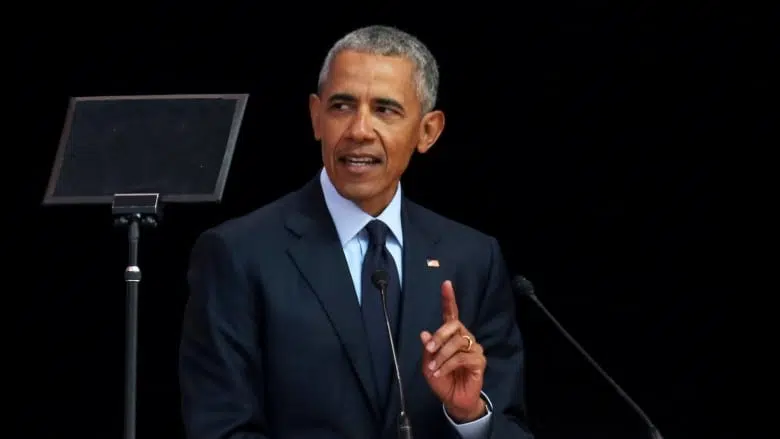 Quite the speech today from former U-S President Barack Obama.
He cant ever run for President again given that he's already served two terms—but he can encourage people to vote as much as he likes.
He's hoping to stir Democrats into action—in this November's mid-term elections.
The Dems are hoping to take control of Congress—and they need 23 seats to win a majority:
"Now some of you may think I'm exaggerating when I say this November's elections are more important than any other vote I can remember in my lifetime.  I know politicians say that all the time.   I have been guilty of saying it a few times–especially when I was on the ballot.  But just a glance at the latest headlines–should tell you that this moment–really IS different.  The stakes really are higher.   The consequences of any of us sitting on the sidelines—are more dire."
He says these are extraordinary times—and they're dangerous times—and that whoever wrote the "op-ed" piece in the New York Times—claiming to prevent 10-percent of the crazy stuff thats happening in the White House right now—-isnt doing anyone a service:
"If you're tired of politicians who offer nothing but "thoughts and prayers" after a mass shooting—you've gotta do what the Parkland kids are doing.   Some of them are even eligible to vote yet.   But they're out there—working to change minds and registering people.  And they're not giving up until we have a Congress that sees your lives as more important than a campaign check from the NRA.  You've gotta vote!"
He says you CAN vote to make things better:
" Do NOT let people tell you the fight's not worth it–because you wont get everything you want.   You can make things better!!!  And better–is good!"
The election happens November 6th.