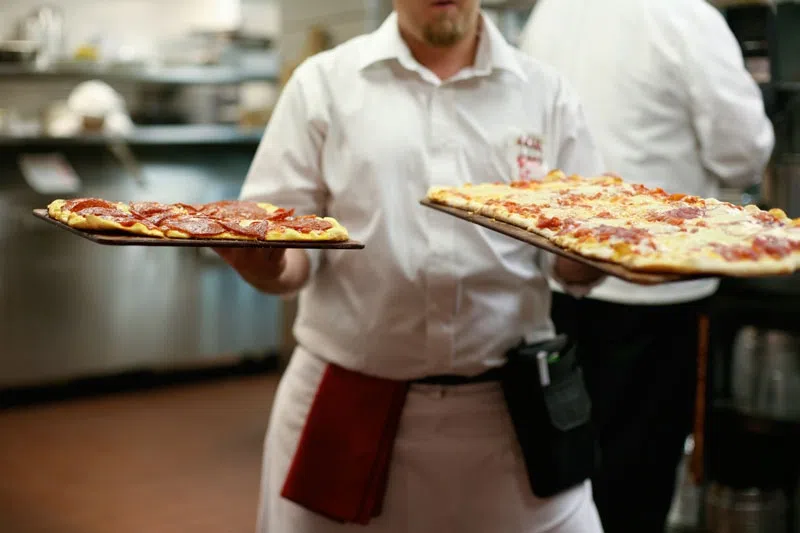 A recent survey by the U-S Consumer Product Safety Commission says there were a lot of pizza-related injuries in the States last year.
More than 23-hundred were bad enough—that people actually wound up in the ER.
Among those injuries:
Cutting themselves while trying to cut a piece of pizza.
Burning themselves.
Falling while carrying  a pizza.
Falling while waiting for a pizza in a restaurant.
And—falling out of bed–while reaching for a piece of pizza.   (photo credit–PMQ Pizza Magazine)