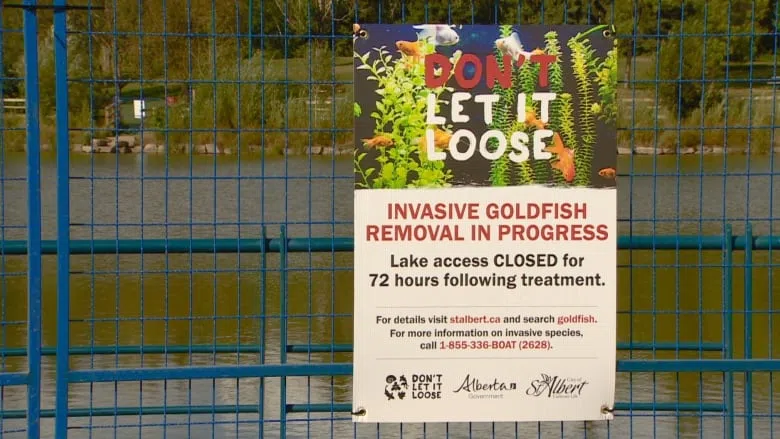 Crews in St. Albert are getting rid of the Koi fish that have taken over Lacombe Lake.
The koi are considered an invasive species—so the pond is being treated with a chemical that interferes with respiration.
It doesnt affect other creatures.
Officials say it has to be done–because if the koi wind up in facilities connected to the Sturgeon River—they could take over the fish that are naturally there.
They tend to eat everything in sight.   (photo credit–Anna McMillan/CBC)