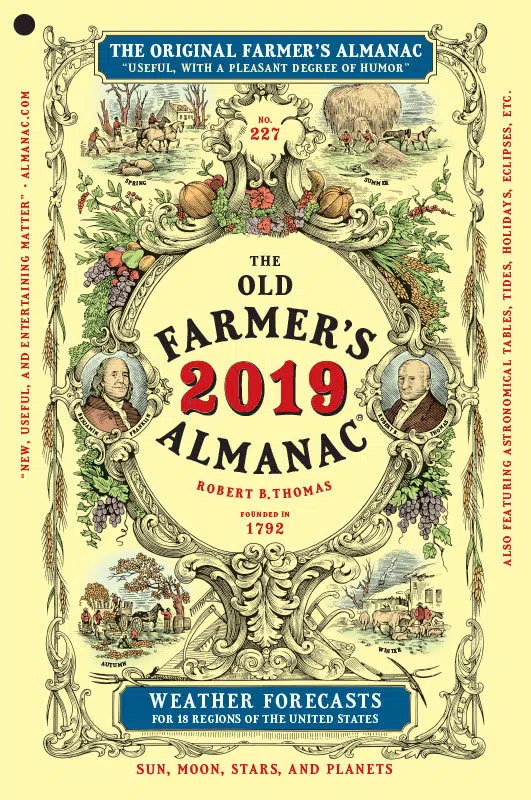 The latest edition of the Old Farmer's Almanac is out—-and they're looking to be 79-percent accurate once again with their weather predictions.
It would take too long to cover the country—so lets just focus on the Prairies.
 The Old Farmers say its going to be colder, with more snow.
 The cold will really kick in—in mid December—combined with more snow.
Then its a case of more snow—which means more shovelling—between February and April.   (photo credit–the old farmer's almanac general store)