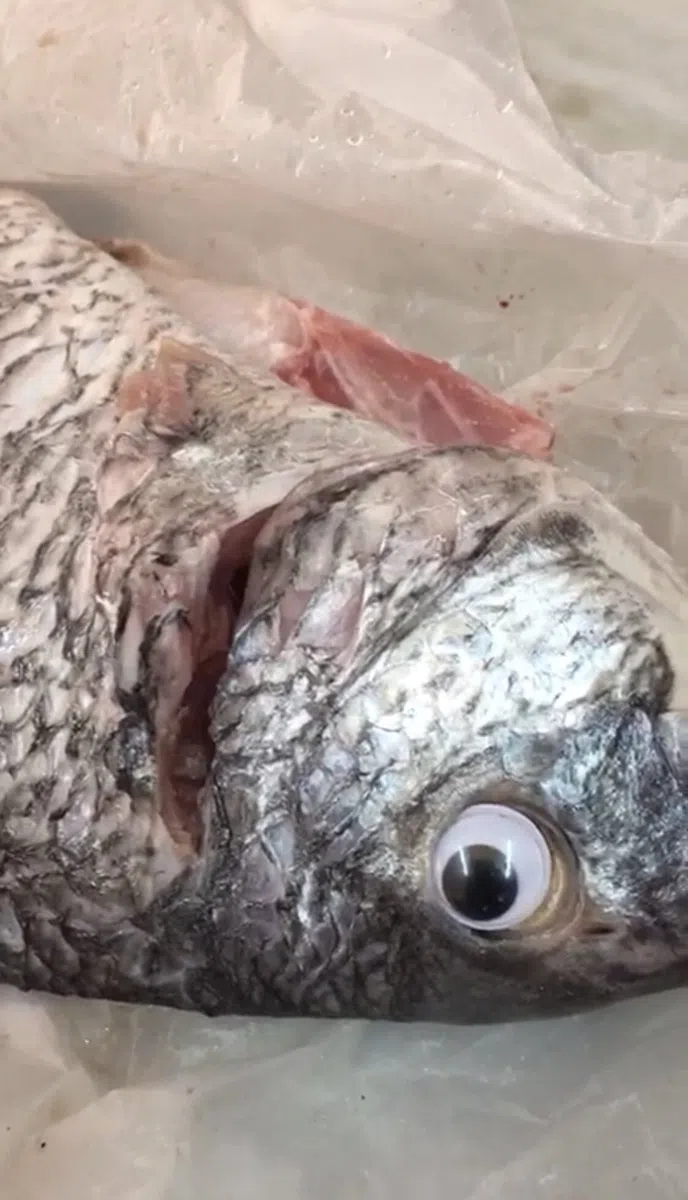 We're not condoning this—-but you have to give shop owners in Kuwait credit for coming up with something this innovative.
One of the ways you can tell if fish at the market is fresh—is by checking the eyes.
If they're clear—good.
If they're cloudy–not good…
Seems a couple of shop owners were trying to get around that—by sticking the "googly eyes"  you find in craft stores–on the fish they had in stock.
Didnt take long for customers to catch on—and the place has now been shut down…