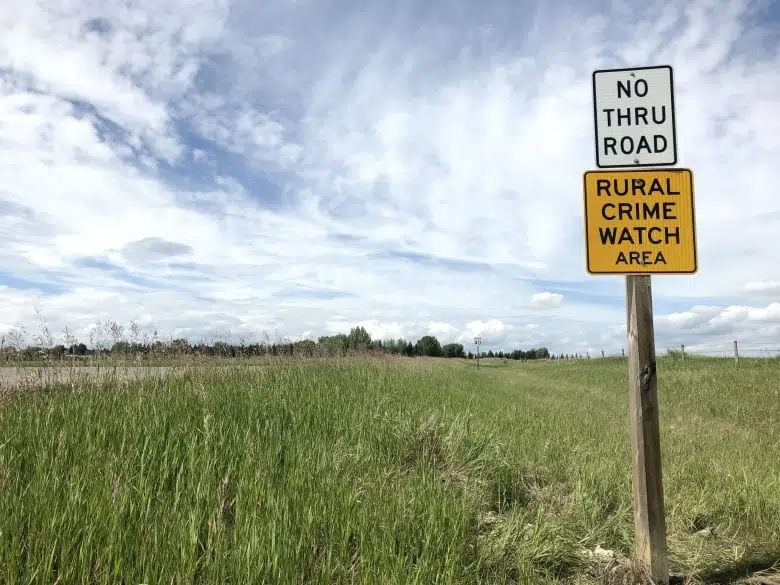 Yesterday—RCMP in the province were pretty happy with the progress their rural crime reduction strategy has made…
They say they've seen a 9-percent drop in break-ins on farms and acreages between January and July…
Even higher when it comes to fraud, mischief and arson…..
But not everyone agrees.
Lot of CFCW listeners—who live in rural Alberta—-say they havent noticed a drop in the crime rate at all:
Scott Reid
:  Doesn't seem to be a reduction out where I live. Just about every farm around me has been broken into and something stolen. I've been fortunate so far but it's only a matter of time.
Carol Gardon:   I don't believe it as the crime around my area is still high!
Elaine Miko : It still seems bad from the posts that I see about vehicles on particular being stolen from rural properties.
Mike Meins :I guess it all depends whether you call or not. It also depends on whose property is broken into.
Bonnie Marie Quast : My area is still getting hit every other day. Had someone scouting our place and my uncles place just a few weeks ago.
Becky Cloutier:  RCMP need to come Gibbons more… there's lots of crime going on.
Margaret Docherty Shepherd:  I'd question that        (photo credit–Helen Pike/CBC)