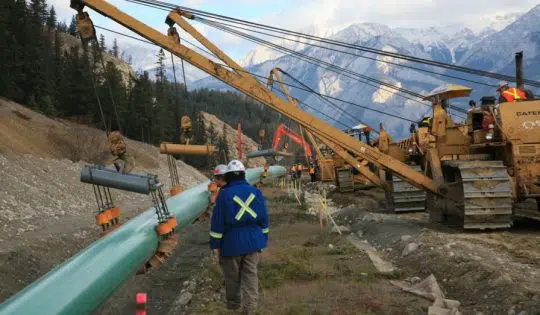 It's seen as a major blow for the federal government and the government of Rachel Notley.  Today, the Federal appeals court struck down the approval for the Trans Mountain pipeline expansion from Alberta to BC, saying the process used by the National Energy Board to review the project was seriously flawed.  As a result of the decision, all permits for the project have now been lifted.  The original lawsuit was filed by a number of groups in BC, including the city of Burnaby along with a number of Indigenous groups concerned that they were not properly consulted about the project.
Many are saying the entire process must be restarted.  A number of energy companies say these delays will seriously impact the Canadian economy.
Meanwhile, shortly after the announcement, shareholder with Kinder Morgan voted 99 percent in favour of selling the pipeline to the Federal government.
Federal finance minister Bill Morneau says the government is reviewing the 270 ruling by the appeals court, but is planning to move forward with the purchase of the pipeline and the expansion.