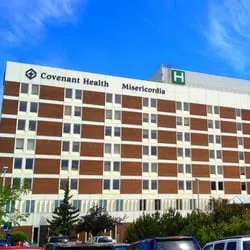 The water damage in the ER at the Misericordia Hospital is bad enough that the department is closed—for a few days yet.   Officials say they're hoping to re-open it as soon as possible–but they want to make sure its safe before they do. So—once again–everyone in the Edmonton region is asked to use other ER's in the city and surrounding communities.    A leaky toilet was the culprit.
Everyone's being asked to use other ER's in the region:
University of Alberta Hospital;
Royal Alexandra Hospital;
Grey Nuns Community Hospital;
Northeast Community Health Centre;
Sturgeon Community Hospital in St. Albert;
Strathcona Community Hospital in Sherwood Park;
WestView Health Centre in Stoney Plain;
Fort Saskatchewan Community Hospital;
Leduc Community Hospital.