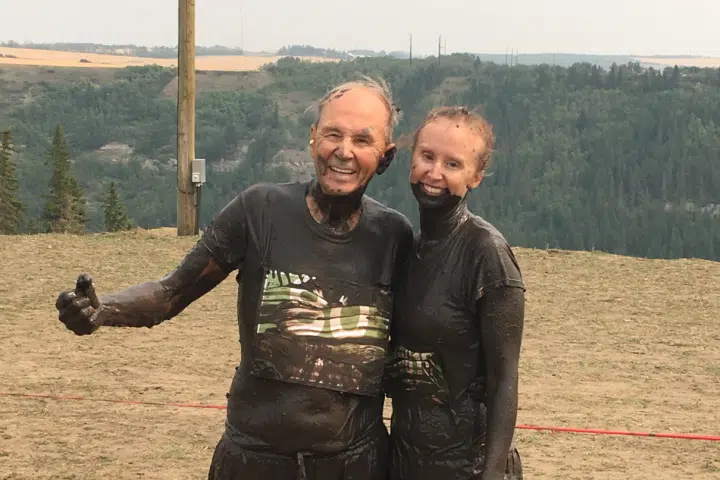 An Onoway man has been crossing the country this summer—-taking part in all six of the "Mud Hero" events.
These are obstacle courses that come with giant mud pits, climbing walls and much more….
Did we mention that Art Noble happens to be 80 years old?
He says he certainly doesnt feel it….