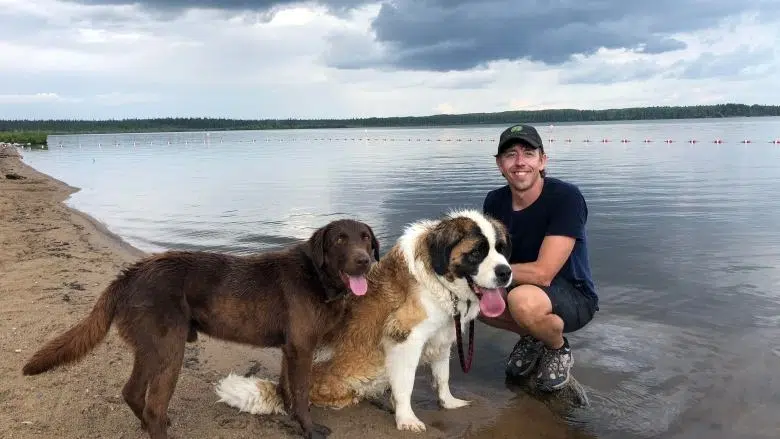 -A sad ending to the search for a plane that had disappeared on a flight last Sunday between Edson and Westlock. 40-year old Scott Schneider and his dog Gus had been the only ones on the Cessna when it went missing. Royal Canadian Airforce officials have confirmed they found the wreckage of the plane–along with the bodies of both Schneider and his chocolate lab-Gus. The plane was in a treed area south of Oldman Lake—in Lac Ste. Anne County—which is between Edson and Westlock.
"We would like to thank the communities for their support through phoning in with search tips and respecting the family's privacy during this difficult time. We also thank the RCMP and local CASARA volunteers for their tireless efforts over the past several days. While this is not the outcome we hoped for, we hope it brings closure to the family and friends of
Mr. Schneider
. The thoughts of the entire search team are with the family right now."
–
Major Gerry Favre, Searchmaster, 1 Canadian Air Division
The Transportation Safety Board is going to start an investigation into the cause of the crash.