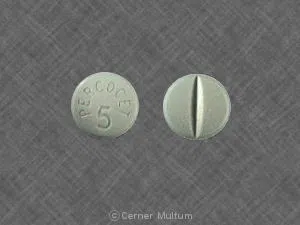 Police have charged an Edmonton woman—after more than 400-thousand Percocet tablets were stolen from the pharmacy she worked at.
Police say it happened between January of last year—and April of this year—at a pharmacy in the northeast part of the city.
The tablets–are worth about 2-million dollars on the street.
The woman is alleged to have used the ID's of current patients to order medications.   (photo credit–drugs.com)