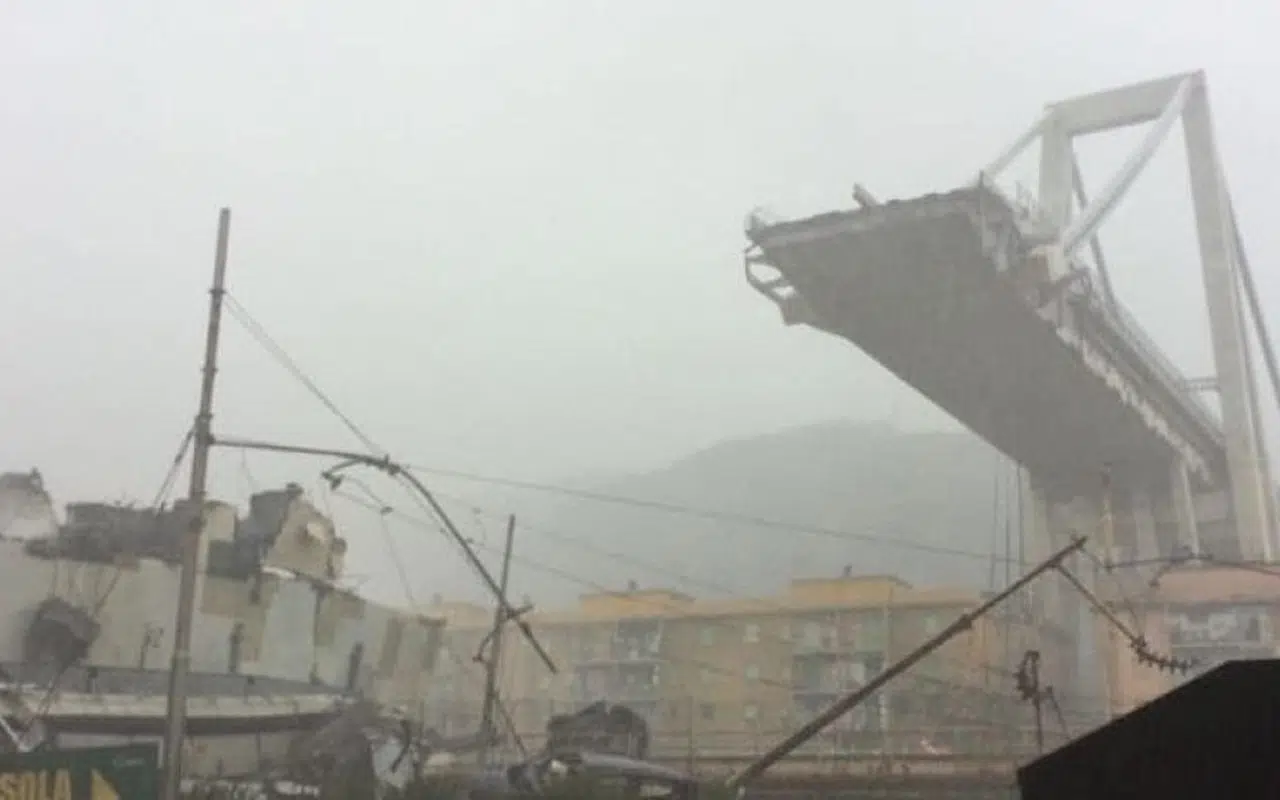 Sniffer dogs are being used to search for survivors—after part of a highway bridge collapsed in the Italian city of Genoa.
At least 20 vehicles went down when the  200-metre section dropped.
The Italian Transport Minister says at least 20 people were killed and eight hurt in the accident.
It came down during a sudden, violent storm—but officials believe there was a "structural weakness" in the bridge.