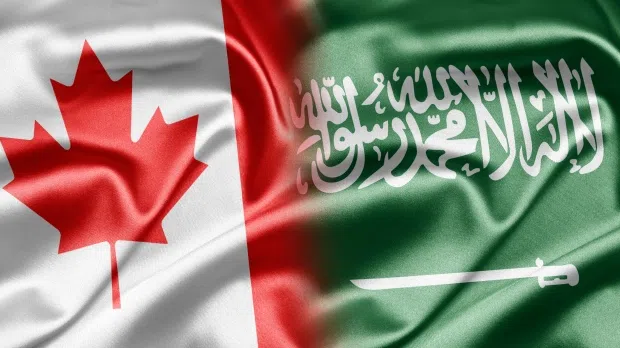 The feds arent backing down in their current spat with the Saudi government.
It all stems from a tweet from Global Affairs Canada over the weekend—where they criticized Saudi Arabia for arresting human rights activists in the kingdom…..
That might have been okay—-except we're now finding out that some of the words that were used—when translated—are extremely condescending.
A  former Canadian diplomat says the current problems between Canada and Saudi Arabia–is the result of "diplomacy by tweet."
Colin Robertson says no one should be using Twitter to convey complex messages when language and tone are critical.
Now the Saudis are looking for an apology—-but doesnt sound like the Prime Minister has one planned.
In the meantime—its costing Canada money—as the Saudis keeping chopping away at their current relationship with us.  (photo credit–CTV National)