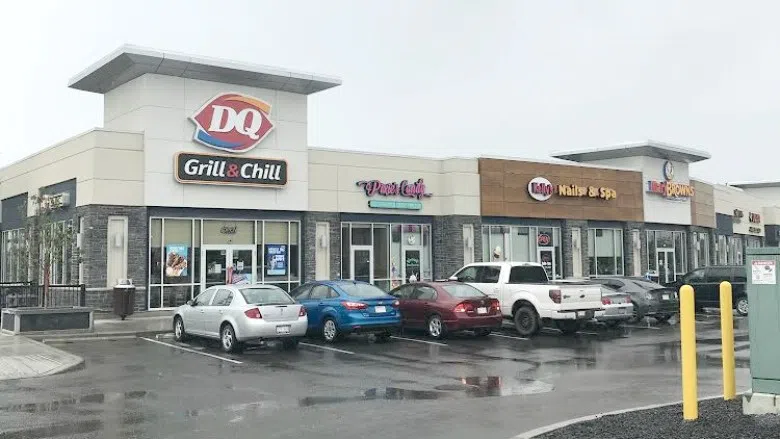 Hey–remember that story we told you about—-the one about the Dairy Queen owner who'd been offering a free blizzard a week for a year—for the person who could pinpoint a stink in his store?
This was at the DQ on 14th Street in northeast Calgary.
You'd walk in the building—briefly smell something like rotten eggs–and then it would disappear.
Its been a bane to the owner since the place opened three years ago.
Lot of testing for a gas leak  was done—-but everything came up negative.
Seem people really wanted those free blizzards—because ideas POURED in—even from Egypt.
ATCO crews did whats called a "dead check" this week–where you turn off everything that uses natural gas—-and then if the meter is still moving—you pinpoint the source.
And guess what?
They found a small leak—in the ceiling!!!
They had it fixed in no time.
Havent heard if the ATCO workers are getting the blizzards or not.  (photo credit–CBC)