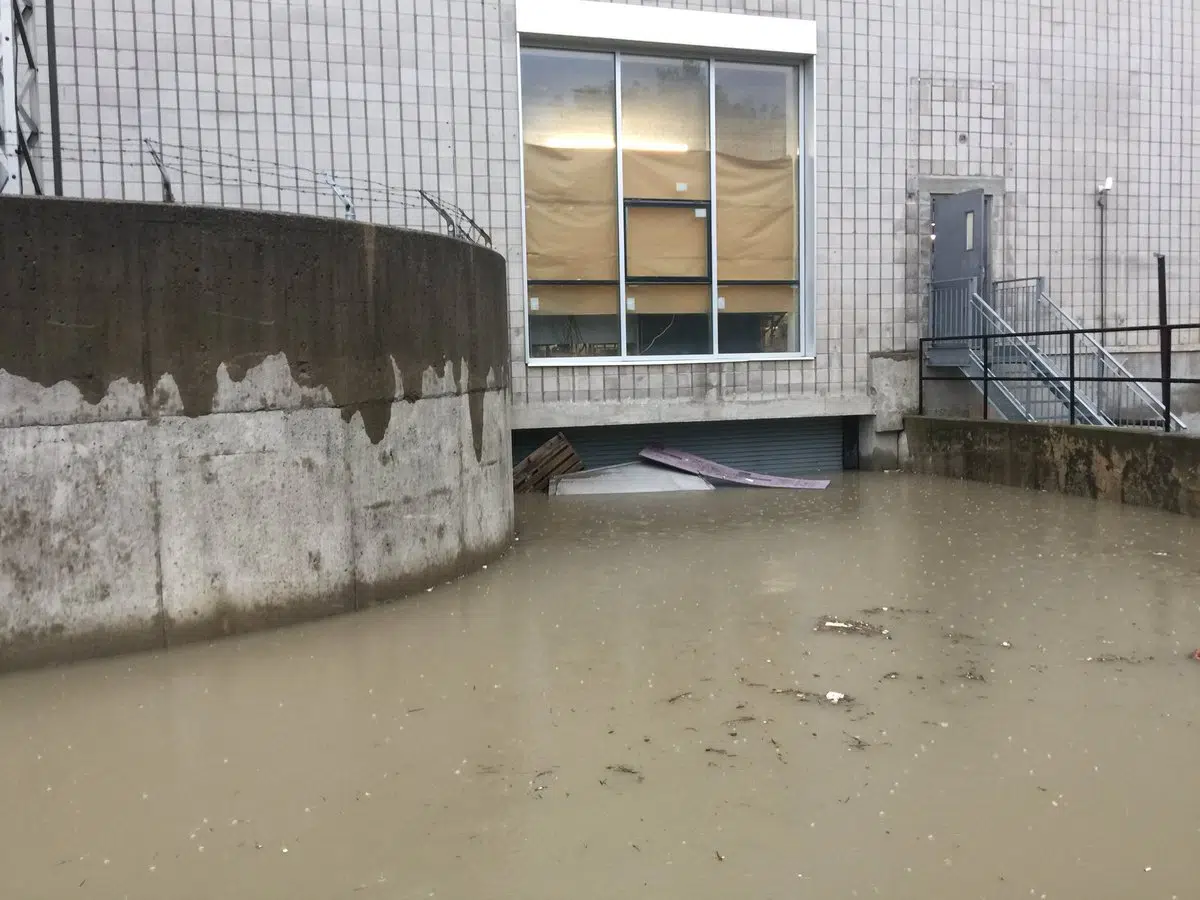 A  scare for a couple of men who were trapped in an elevator during a big storm in Toronto last night.
There were a number of flash floods because of extremely heavy rain–and the elevator was in a basement of a commercial building.
The water had almost filled the elevator before police were able to swim to–and get them out.
They only had about a foot of air space left to breathe—but the guys were able to stand on handrails inside the elevator. 
(photo credit–680 news /  PICTURE is of the outside ramp to the basement of the building where the men were trapped)