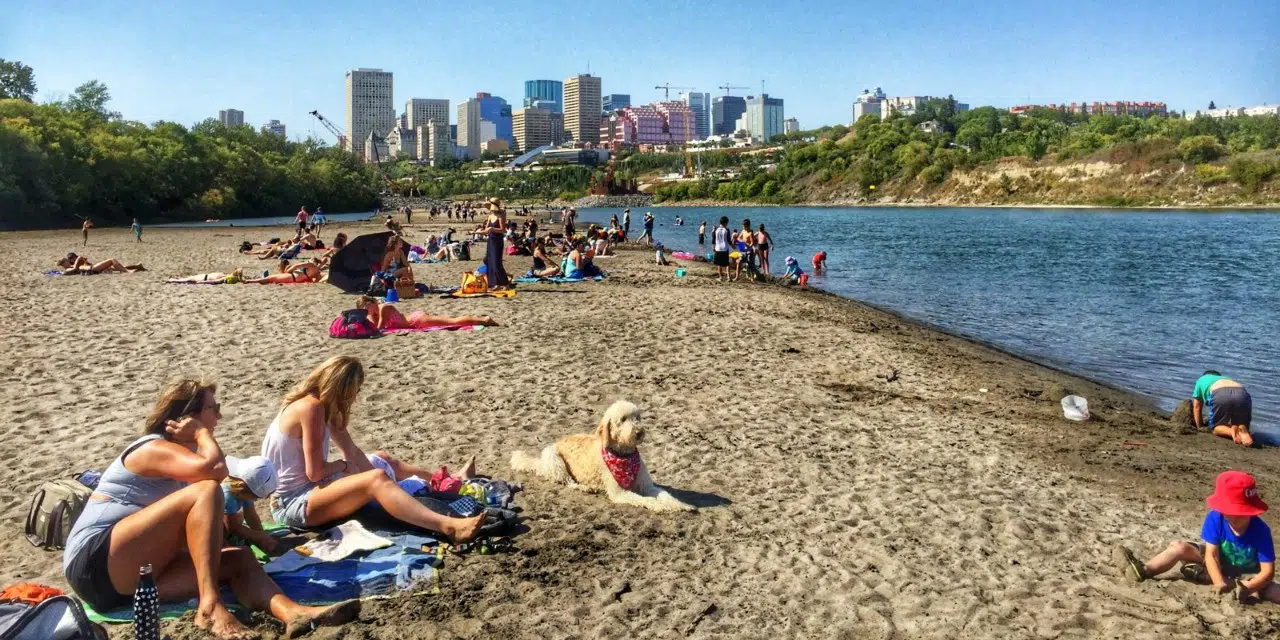 Edmonton's "Accidental Beach"  has finally shown up again……
There are some new rules and amenities in place this year for beach-goers.
Set hours,  port-a-potties, bike racks—and a lot more garbage cans.
Apparently the city is also going to make sure the garbage is picked up a lot more frequently–after getting complaints from people who live in the region.
Other rules:
Dogs are allowed–but they have to be on a leash, no fires, no loud music—and the beach will only be open from 5am–til 11pm.
Anyone who tries to stick around after 11pm—-will be told to get their flip-flops on–and high tail it out of there.  (photo credit–Folio)