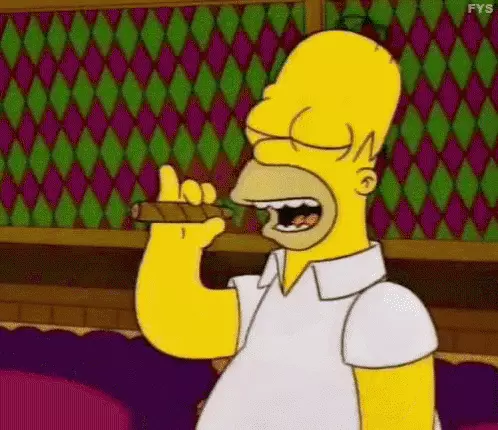 The Eskimos beat the Riders 26-19 last night.   By the way–the 50-50 jackpot was more than 410-thousand dollars–and it went to lucky fan—Allan Rosewell.
He'll most likely get one of those giant cheques a bit later–since it probably wouldnt have been a good idea to leave Commonwealth Stadium with bags of cash.
It will be interesting to see what he's planning to do with it.
More than 35-thousand people turned out for last night's game.
(photo credit-The Simpsons–not meant to be a photo of last night's lucky fan–simply a representation of how he might be feeling =)