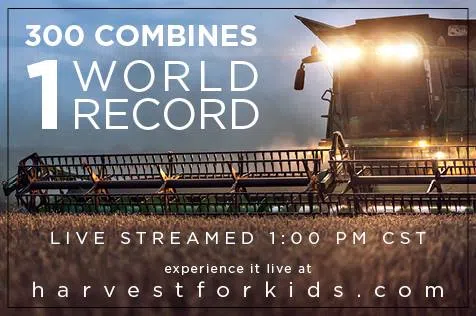 -Something special is happening near Winkler, Manitoba this weekend….
The group "Harvest for Kids"  is  hoping to set the Guiness world record for most combines harvesting in one field at the same time—while raising money for Childrens' Camps International.
The hope—is to raise enough money—so the group can send one million kids in developing countries to camp.
Happens at noon on Saturday.