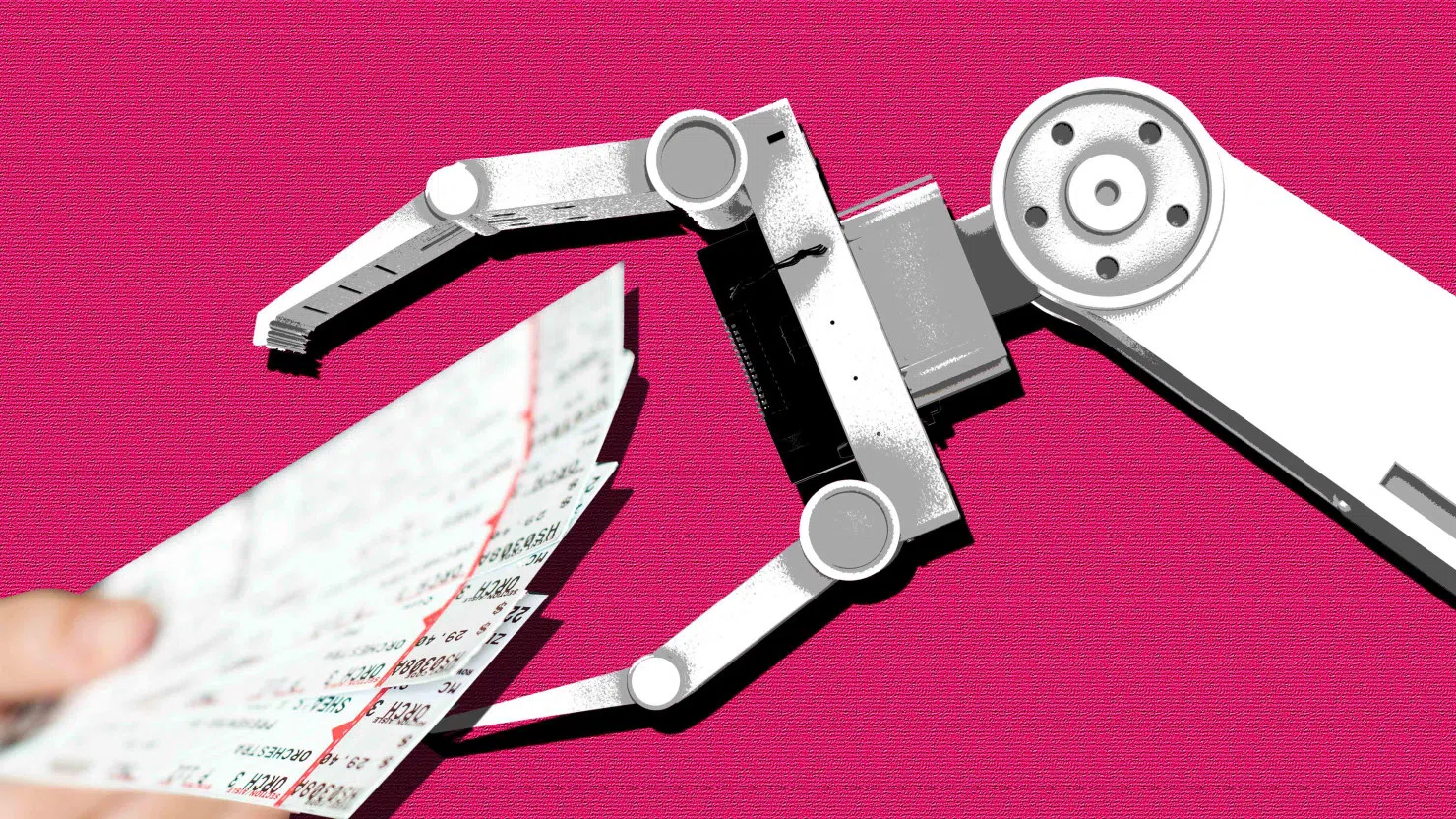 As of today–"bots" will no longer shove you to the back of the line when you're trying to buy tickets for something.
If you dont already know—a "bot" is computer software thats designed to grab as many tickets as possible—before actual people can buy them.
As a result—ticket prices go way up—-and there's a chance you could wind up buying some that dont actually exist.
Alberta now has a ban on bots—with the Service Alberta Consumer Investigations Unit working to make sure they're given the boot.
Consumers have the right to a full refund—if an event is cancelled–or if it turns out you've got invalid tickets.
Here's the best part—-consumers and businesses who miss an event because a reseller cancelled a ticket bought through a bot—have the right to sue those who use bots!  (photo credit–The Daily Beast)