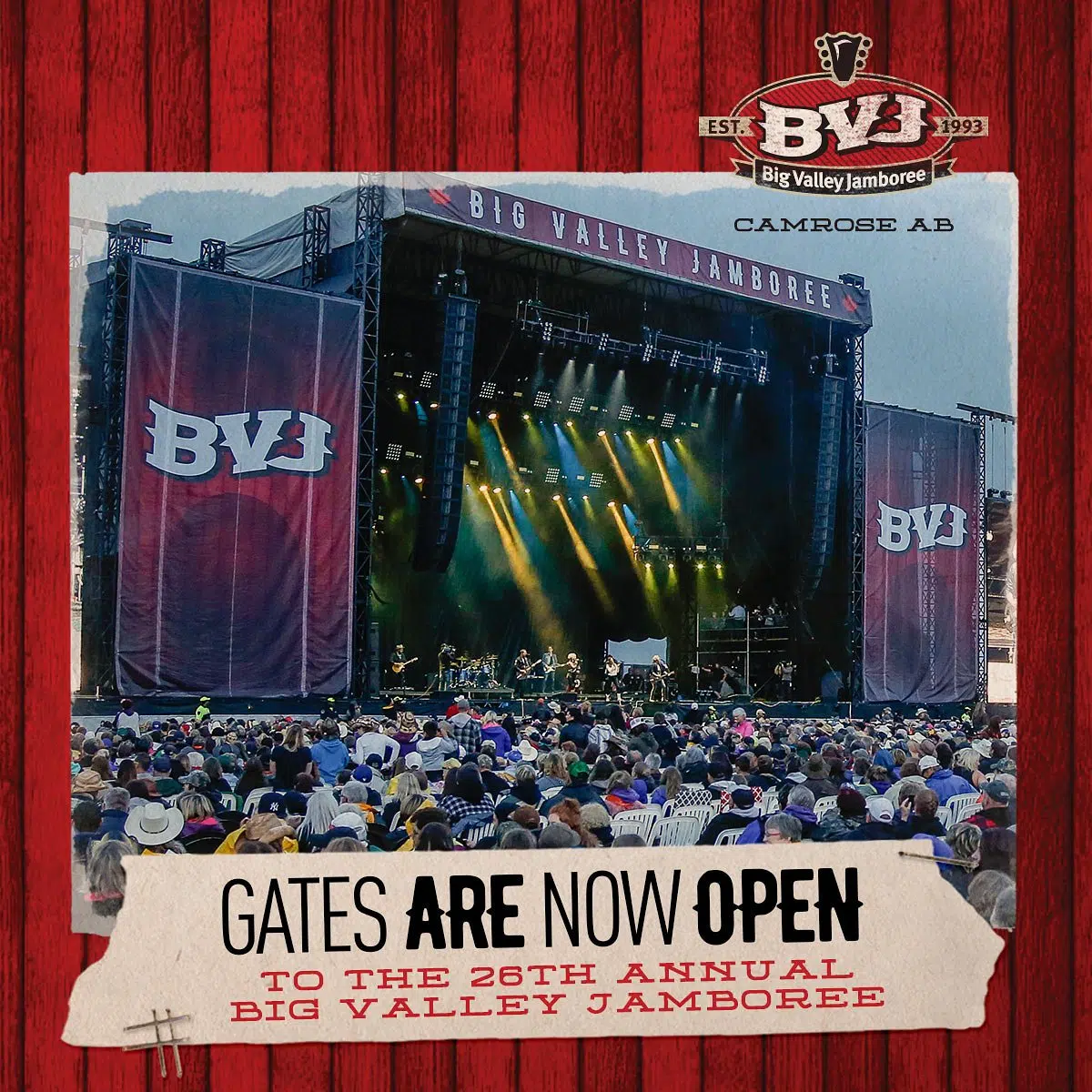 The music doesnt kick in til tomorrow night—-but the gates are now open to the grounds at BVJ.
Which means if you need to park your camper and set up your site—today is the day to get that done.
Kickoff party happens tomorrow evening….
Parade happens tomorrow morning at 10:30 in Camrose—you can looking for our own Jackie-Rae to be  "commentating"  on the corner of 50th and 50th….
If you cant be there in person–it'll be on Camrose Channel-10—later on.    (photo credit–BVJ)