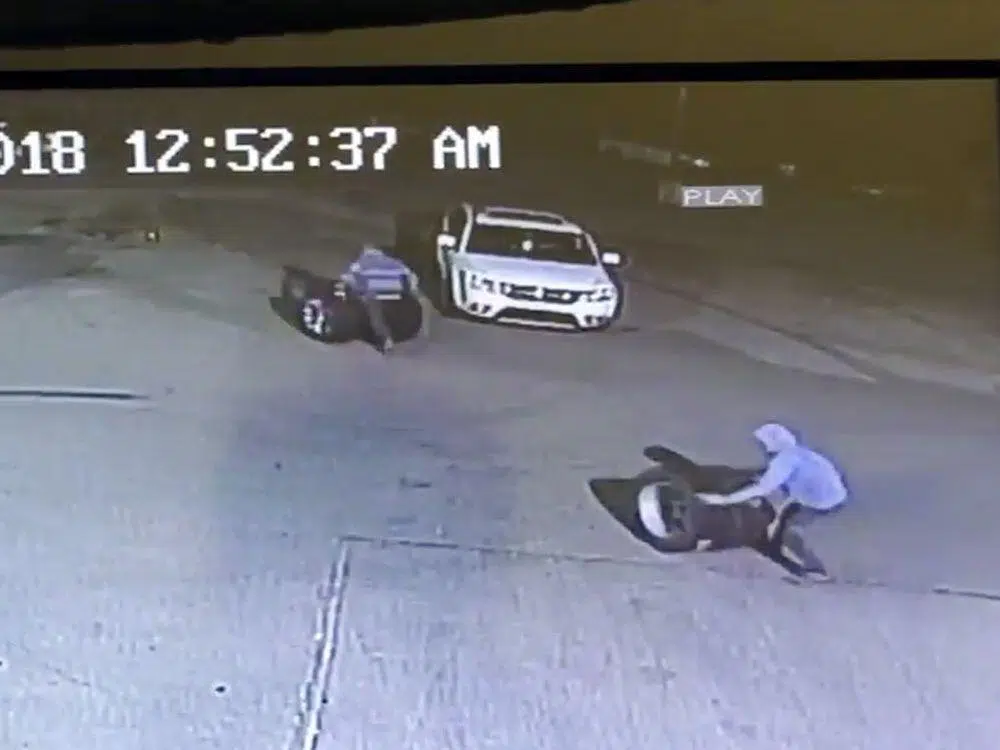 The owner of Redwater Dodge took matters into his own hands—-after his business was robbed three times in just a few months….
David Tingley decided to post surveillance video of thieves taking off with tires a couple of weeks ago.
He used the business Facebook page to do it—-saying he's done calling the RCMP.
And he got a LOT of tips.
So he went to the alleged thieves home in Redwater three days after the post went up—and says he FOUND his stolen property.
Thats when  he called police—who came and arrested the suspects.
RCMP say they dont recommend this sort of thing—because it can put your life in danger.
In the meantime–Redwater is working on a citizen patrol—since rural crime in Alberta–has taken a huge jump over the past few years. (photo credit–Redwater Dodge FB)