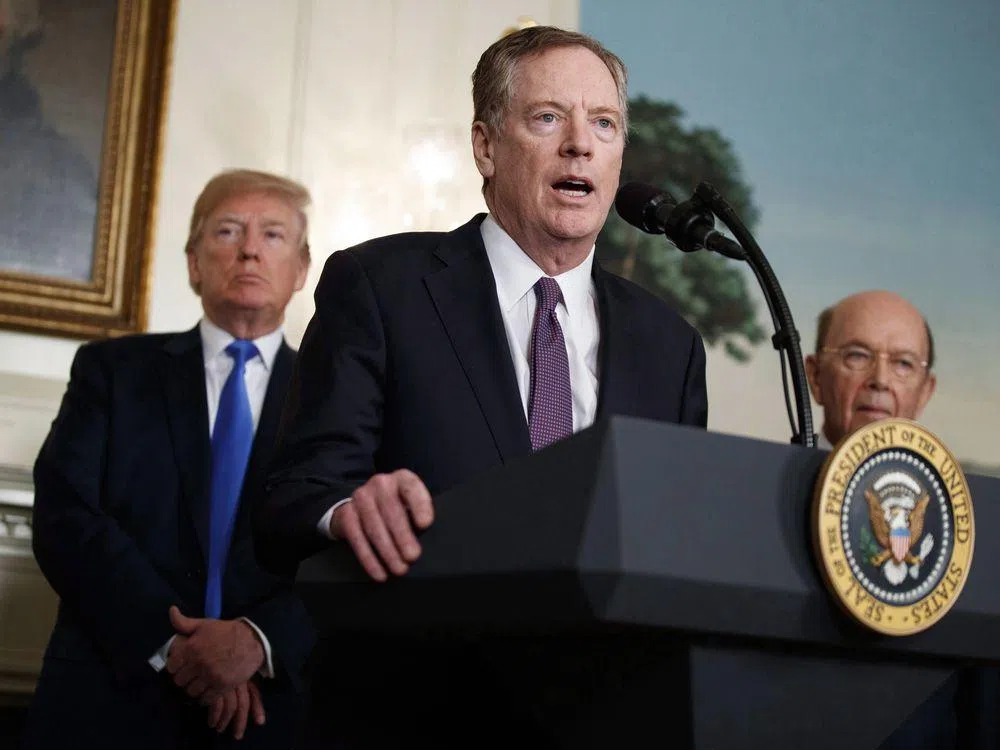 -Where does it end? The US trade rep says the Canadian steel industry IS a national security threat to the United States. Robert Lighthizer says that's why his country has hit those products coming into the States with huge tariffs. But he says no one is calling us unfriendly—-or declaring war on Canada. For some reason though—they don't seem to think its fair that other countries aren't willing to take this lying down and they're still trying to figure out WHY Canada has already struck back with tariffs on a huge list of American products coming here.
In fact–one Republican congressman  accused Canada of "economic terrorism" because of it. Those were the words of Congressman Sean Duffy–who says Canada is trying to shock the US into submission.
He might be a one man band though–since a lot of Republican senators AND farmers–have said the President needs to go after free trade instead of announcing what amounts to welfare payments for farmers.