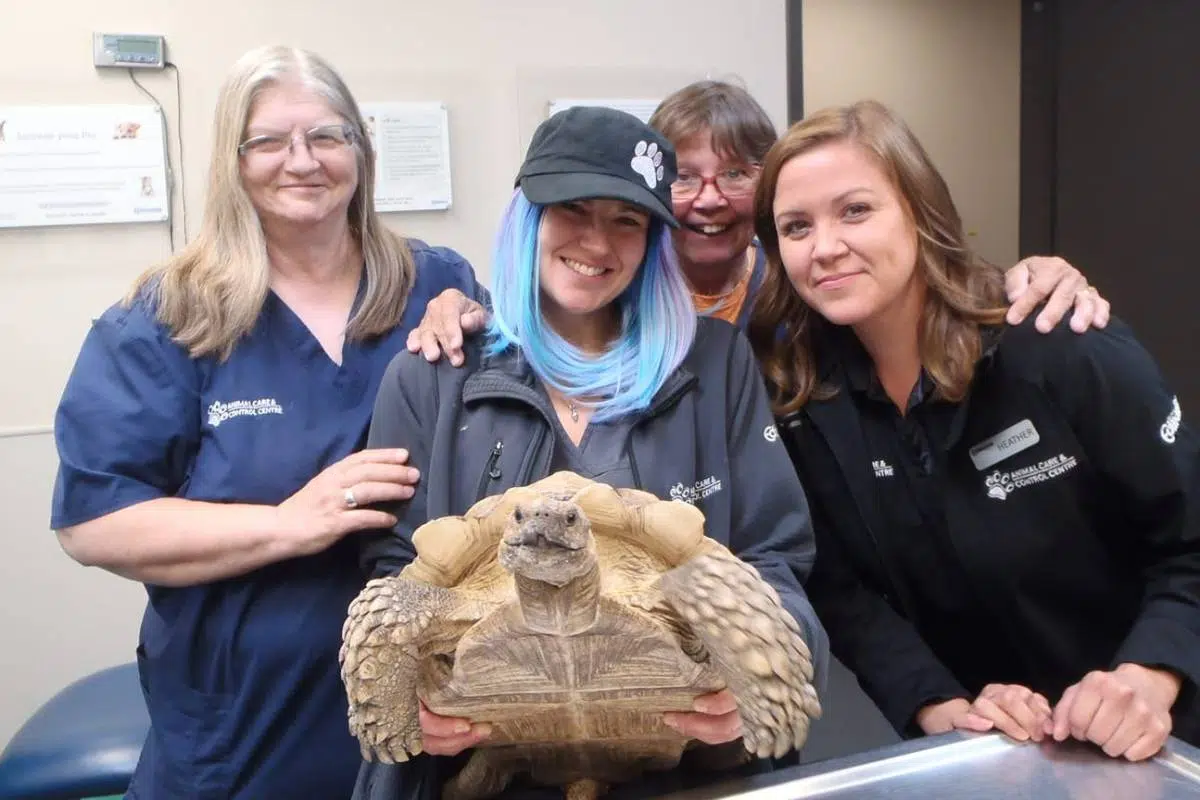 Yesterday we were telling you about the smiley-faced tortoise that was found as a stray near the Royal Alex Hospital Wednesday night…
Turns out "Torty"–has an owner—-but he's apparently out of town right now—and the people at Animal Care and Control cant release the big guy—-until the owner shows up.
Torty weighs about 24 pounds—and for now–is calling a modified dog enclosure home for a few days.
He's got food, a small pool and a heat lamp—and he's doing just fine.
His owner's tenant says she thought someone had taken off with the tortoise–since he spends a lot of time in the yard.