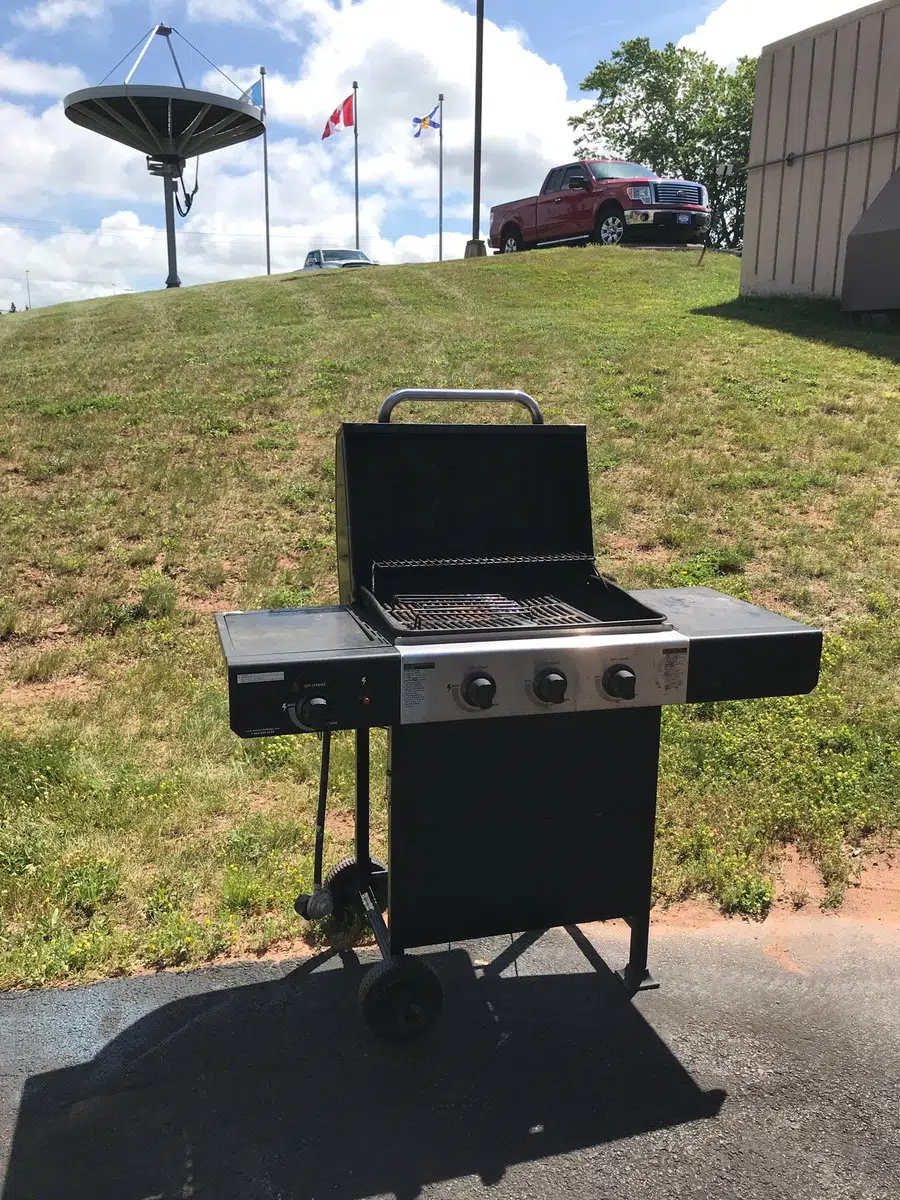 There was a two hour standoff over a barbecue this week in Nova Scotia.
A man named Wade Pipes recently got a new barbecue—and he wanted the old one hauled away.
So he left it on the curb outside his cottage in Tidnish–and he told CTV he had a sneaking suspicion the collectors werent going to haul it away:
"Oh yes—I stood there and watched them–because I had a worry in my mind that they werent going to take it.  Its the county's obligation to do what my taxes are paying for."
And to keep them from leaving without the old grill—-he used his truck to block them in.
Two hours later–they finally called a tow truck—which got Pipe's truck out of the way.
He wasnt deterred.
He left the barbecue in front of the municipal building in Amherst the next morning.
No one has said if he's going to face a fine or not.    (photo credit–CTV Atlantic)