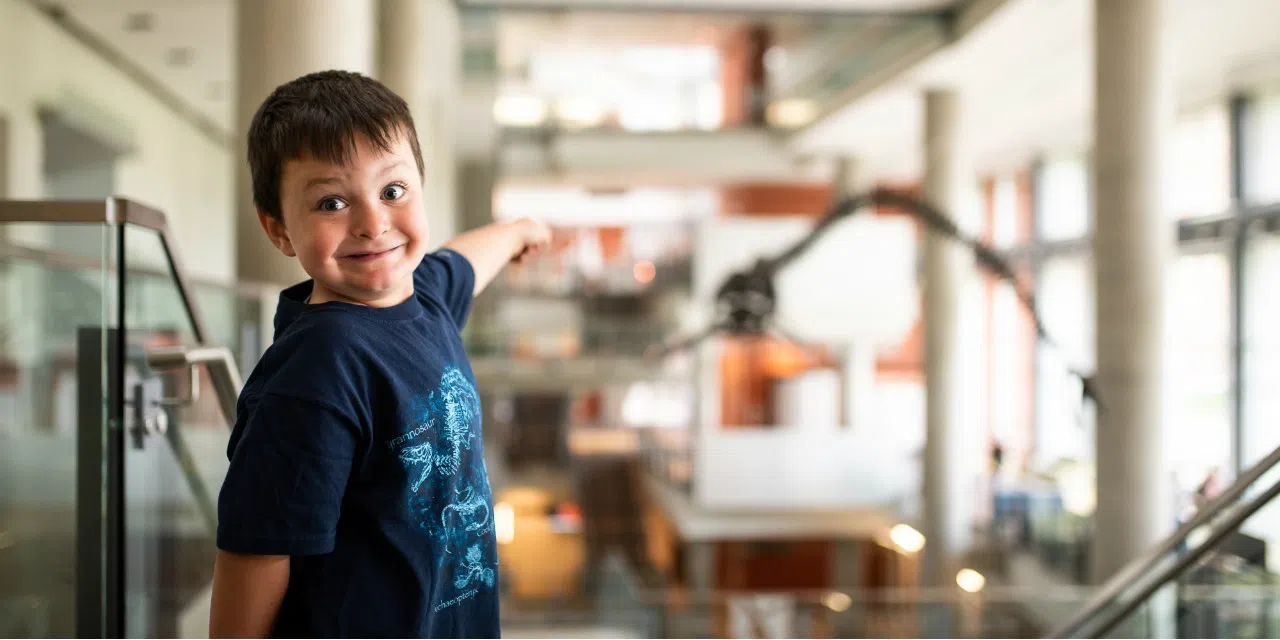 How about this little guy for tourism minister?
5-year old Remy Rodriguez –who's from Colorado—was asked by his parents where he'd like to go for his birthday—-and he told them—Alberta.
The reason?
He's obsessed with dinosaurs–to the point where he's actually taken the U of A's online paleontology course—"Dino 101"  six times.
So they came to Alberta—where they checked out the Paleontology Museum and Dino Lab at the U of A–saw the "Dinosaurs Unearthed" exhibit at the Telus World of Science–went to Drumheller—where they of course went to the Royal Tyrrell Museum—and even the Ellis Bird Farm near Red Deer.
His mom says they're most likely going to come back.    (photo credit–Dawn Graves/folio)