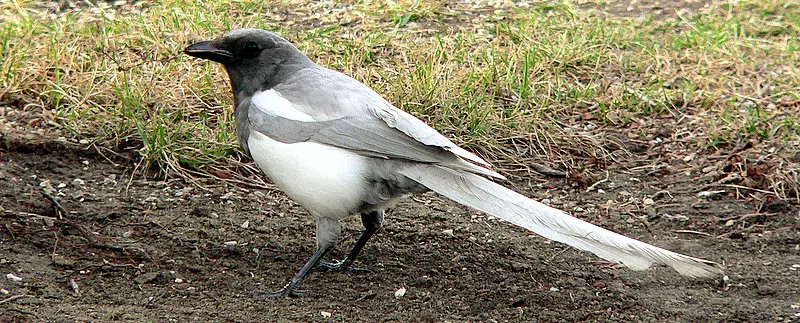 If you live or work in Edmonton—you know there's no shortage of magpies in the city….
But have you ever seen a "ghost magpie"?
One Edmonton woman  spotted one of the rare birds this month.
Angela Paik says it was around 160th Avenue and 139th Street —but doesnt know if he has any buddies or not.
Turns out these "ghost magpies"   have a genetic mutation that dumps some of the colouring in their feathers—–so they're more gray and white than the black and white we're used to.
Experts say their attitudes are the same though.  (file photo credit–pbase.com)