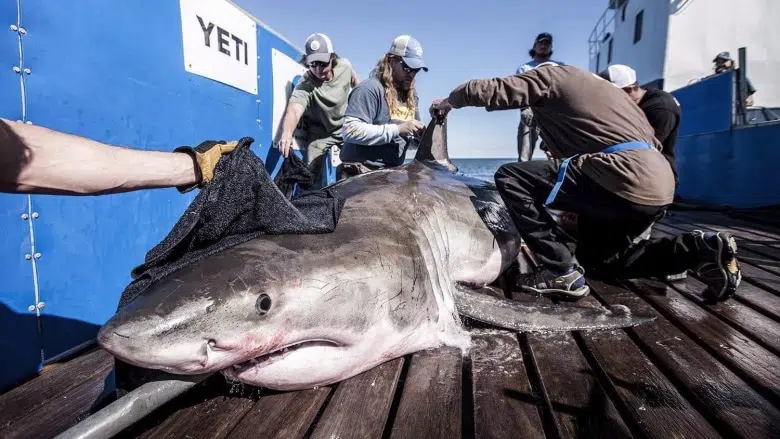 Yesterday we were telling you about Hilton the great white shark.
He showed up off the coast of Nova Scotia—-just in time for Shark Week on the Discovery Channel…
And its more than just fun—since Hilton has thousands of followers on Twitter.
Researchers say the fact he's come back—could mean there's an unchartered mating site for the big sharks in that region.
The Osearch group actually has a contest this year—where you and a friend could win a trip to Nova Scotia—where you'll get to watch them catch, tag and release great white sharks.
You also get to name one of them.,.. (photo credit—Osearch)