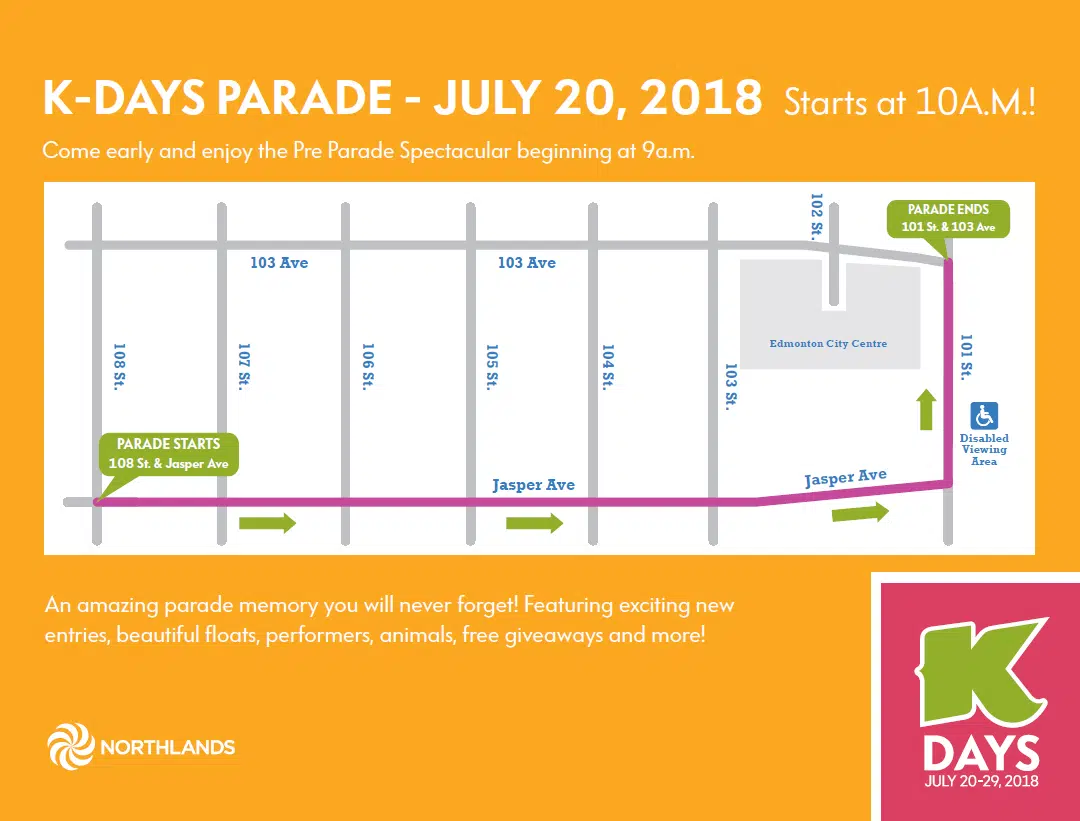 Annual K-Days parade is tomorrow in downtown Edmonton.
One hundred entries this year—including giant balloons, animals, antique cars, performers, floats and much more.
The parade starts at 10—but everyone's encouraged to get there early—because there's going to be a "pre-parade spectacular."
No one has said what that involves—but it sounds intriguing.