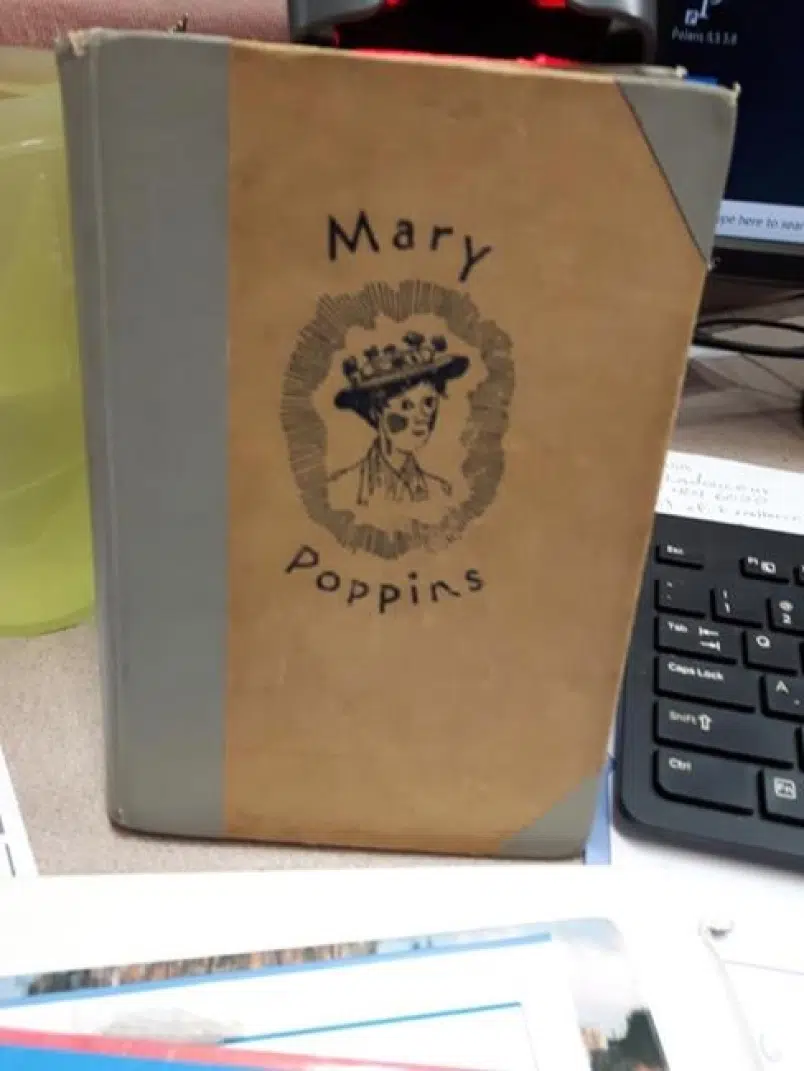 A first-edition hardcover copy of the book "Mary Poppins"—is back at the St. Paul Library—more than 40 years later.
It had been replaced with newer versions of the book in 1978—-but was recently found at a thrift store–and its in good shape.
Now it has a special place–in a locked glass cabinet….
You can look—but you cant check it out.  (photo credit–Canadian Press/St. Paul Municipal Library)