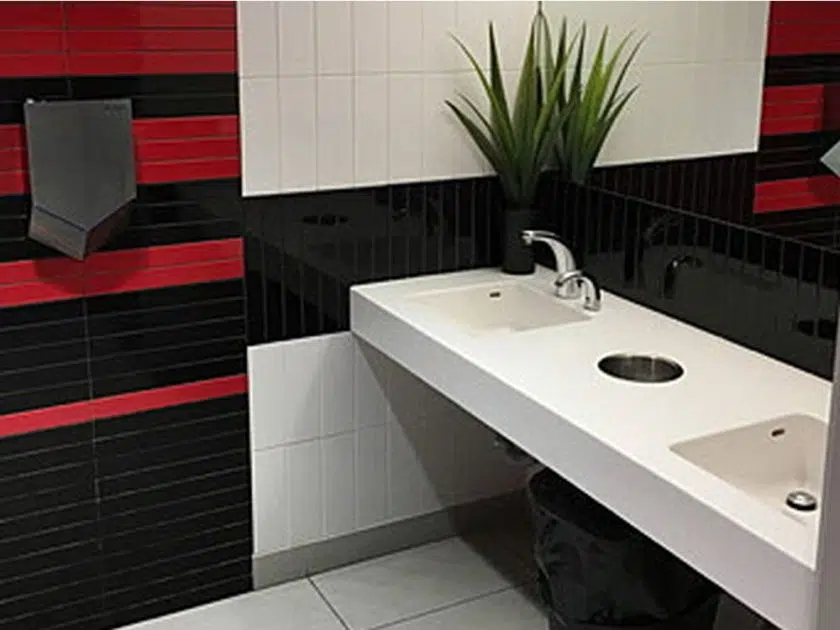 The bathrooms at St. Albert Honda—have been named as a finalist in the annual "Canada's Best Restroom Contest."
The final five were chosen because of cleanliness, visual appeal, innovation, functionality and unique design.
This particular bathroom—has faucets, soap dispensers, hand dryers, and hand towel dispensers you never have to touch…..
There are automatic air fresheners, and deluxe baby-changing stations….
An accent wall that looks like a vehicle's RPM meter…
And best of all—a hands-free door-opener—-where you NEVER have to touch the door handle when leaving the room….
If they win—they'll get 25-hundred dollars in facility services.