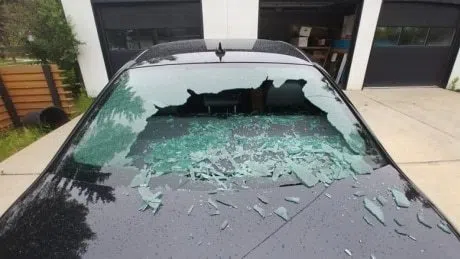 People who live in a number of west Edmonton neighbourhoods are breathing a sigh of relief—as police have arrested four teenagers in connection with a couple of vandalism sprees.
More than 80 people were affected by this—as small paving stones were thrown through windows in homes, vehicles and garages on two consecutive Wednesdays….
And just this past Sunday—-someone living near 108th Avenue and 120th Street heard glass being smashed–so they called the police.
Officers checked it out—and found a vehicle driving with the lights off. They pulled it over–found four minors inside—and more than 25 paving stones on the front seat. They matched the ones that had been used in the previous incidents. Now those kids are facing multiple charges.