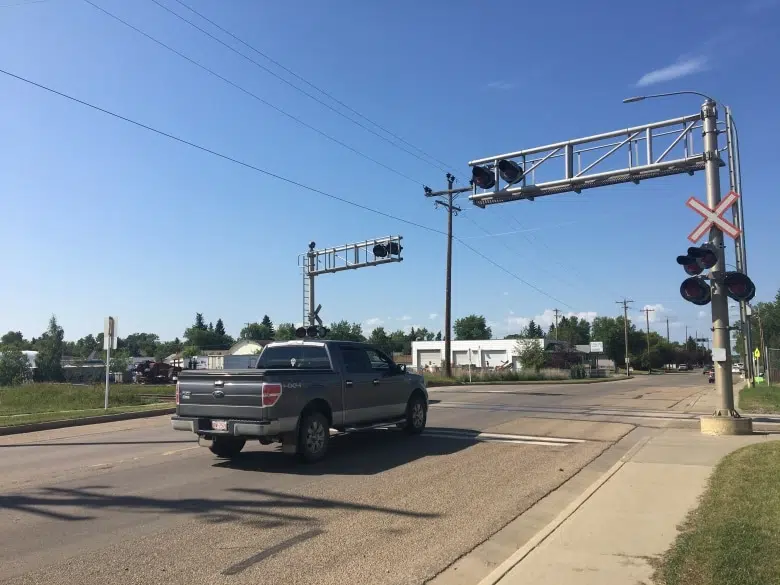 A number of people showed up for a "community briefing" in Camrose yesterday—-to talk about the tragic death of an elderly man.
71 year old Ken Johanson was killed when the mobility scooter he was riding—was hit by a train on Sunday.
It happened at the crossing on 53rd Street—between 51st and 52nd Avenue–and there were witnesses.
They told police the crossing bells were going off,  lights were flashing and the train's horn was sounding—-but the collision still happened.
Some people feel its time for crossing arms in the city.  (photo credit–CBC)