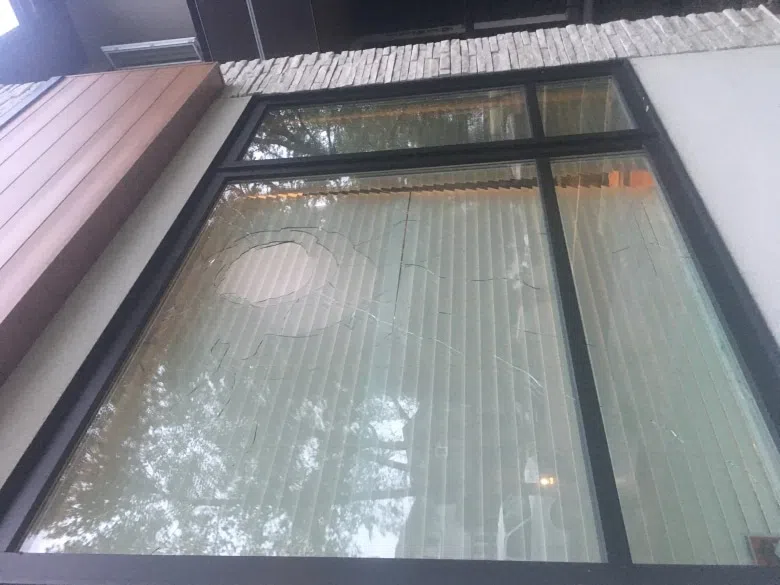 Edmonton police are hunting for the creeps who used paving stones to go on a vandalism spree some west side neighbourhoods…
At least 50 people had the concrete paving stones thrown through the windows of their homes, garages and vehicles….
And the attacks happened on two consecutive Wednesday nights….
Police say the vandals may have been driving a white SUV or crossover…..
Community watch groups are now in place.   (photo credit–Mary Saretski/Gurpeet Ranu)
Anyone with information regarding this vandalism spree is encouraged to call the Edmonton Police Service at 780-423-4567 or the Edmonton Crime Stoppers at 1-800-222-8477 or submit your tip online at
www.p3tips.com/