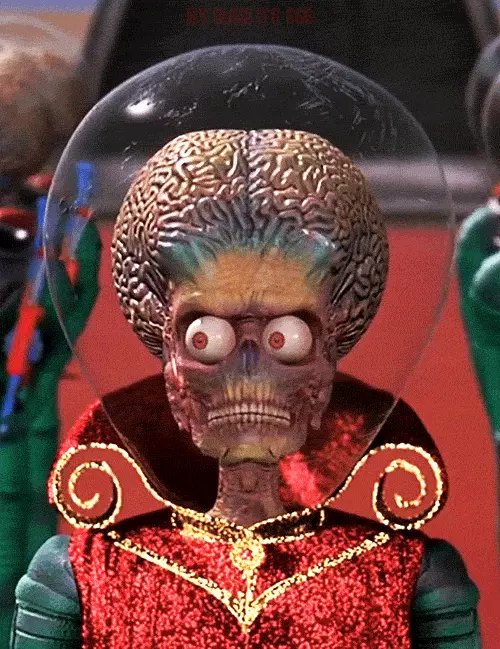 Seems a lot of Canadians have been seeing little green men—or at least things related to them.
The annual Canadian UFO Survey says more than 11-hundred people reported seeing strange lights and shapes in the sky—-right across the country…
It works out to about three a day.
Some turned out to be solar flares, drones or shooting stars..
Others—–yet unexplained.
For example–two people said they saw a number of coloured orbs float towards them above the French River in Ontario.
Then the orbs moved away.
In New Brunswick—someone saw a 3 foot tall alien  "crouching and poking at some bushes."
By the way—Edmonton had 29 reports last year…..   (photo credit–Mars Attacks)