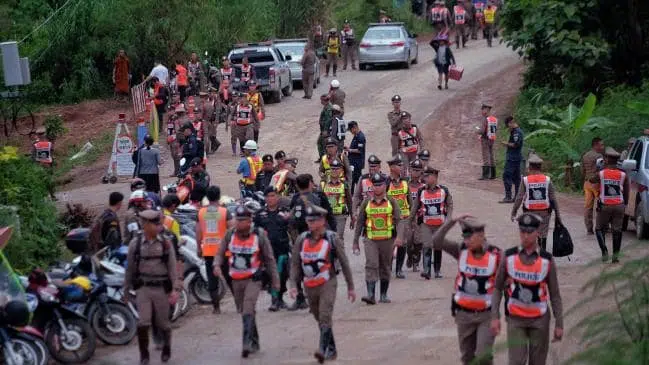 That entire soccer team has now been rescued from that cave in Thailand!!!
Special diving teams got the rest of the boys and their coach out this morning—-and like the others—-they've been sent to the hospital to be checked over.
There's been no indication that any of them are sick–although two weeks is a long time to be underground for the average person….
The process went a lot smoother and faster than everyone had expected—-so a lot of sighs of relief.