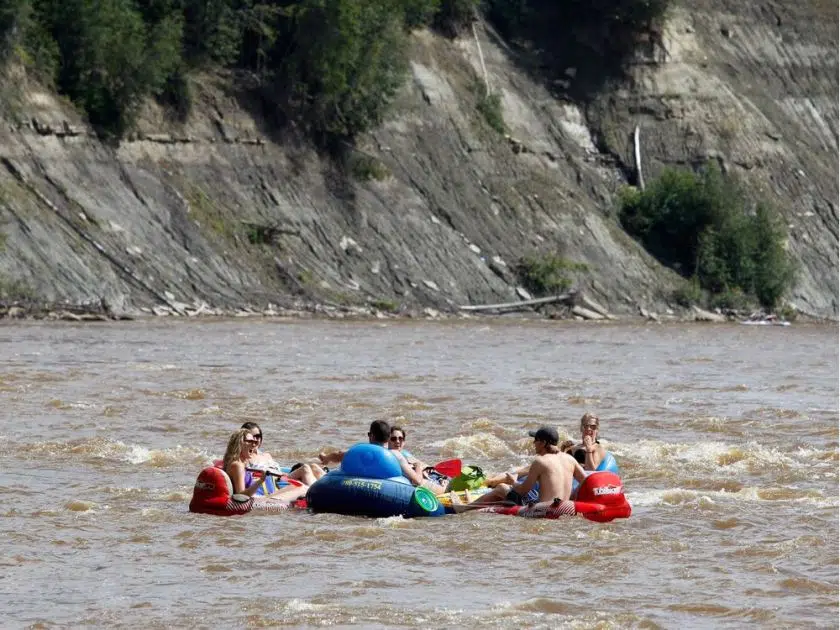 If you have any plans to go tubing or swimming in the province–keep in mind that  advisories are now in place for some rivers.
The Pembina for example—–rose to almost three metres this past weekend—and thats dangerous.
Not only does it mean the water is moving a lot faster—its dirty—and its tough to see things coming.
Things like giant trees—-which WERE in the water.
Looks like it  might be calming down–later this week.   (photo credit–Postmedia/Rick MacWilliam)