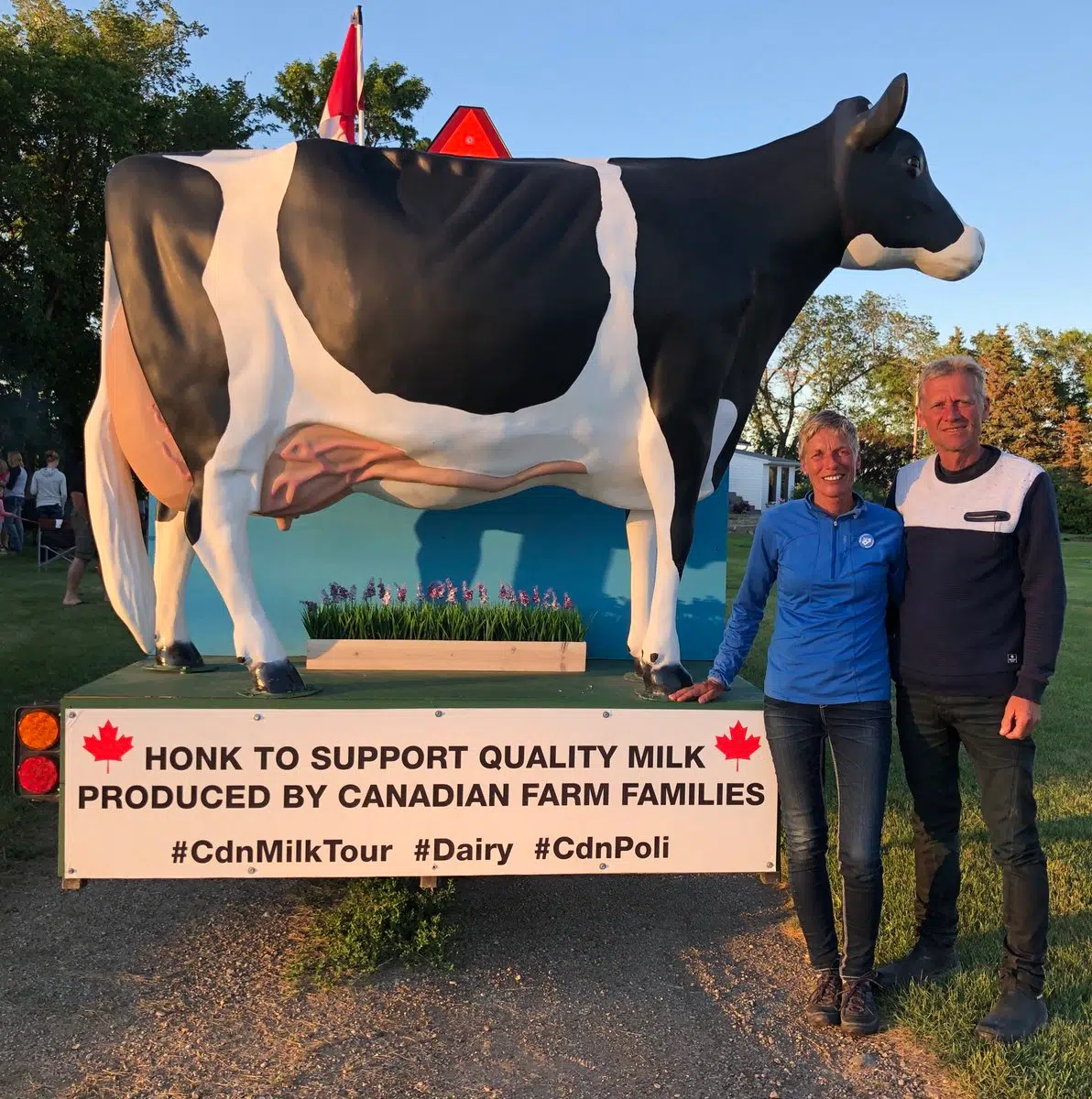 A couple of Ontario dairy farmers who'd been travelling across Canada to show support for the dairy sector—were in a terrible collision yesterday in Saskatchewan.
Henk and Bettina Schuurmans' tractor collided with a semi northwest of Saskatoon—and unfortunately—Bettina died of her injuries.
Henk wound up with critical injuries—but he's now in stable condition in the hospital.
They had been driving a tractor carrying a plastic cow and calf to the west coast—as they called their venture "The Canadian Milk Tour".
A "gofundme"  page has now been set up to help their family.  (photo credit–Sask Milk/Sharon Grose)