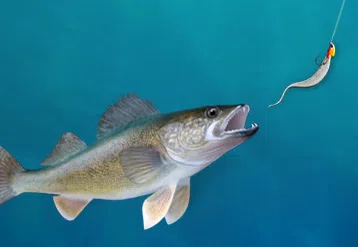 Its that time again in Alberta!
"Free fishing weekend" time.
It means any Albertan can go fishing without a licence.
Its basically a chance for those who've never been to give it a try—but keep in mind that the rules surrounding fishing still apply.
Albertans and visitors are invited to give fishing a try on waterbodies with open fishing seasons (not in national parks).
Alberta has approximately 300 stocked waterbodies for anglers to enjoy. They are stocked annually with rainbow trout, brook trout, brown trout, cutthroat trout or tiger trout.
Aim to be a Responsible Angler
Know the regulations for the limit and species for each waterbody and season
Know how to identify fish to better follow the regulations
Handle fish with care to help them survive after they have been released back into the water
When you are catching and releasing fish, you can use barbless hooks that are easier to remove
So its a good idea to pick up a copy of the 2018 Alberta Guide to Sportfishing Regulations.
You can get those at any Fish and Wildlife office—or just download it—at
mywildalberta.com