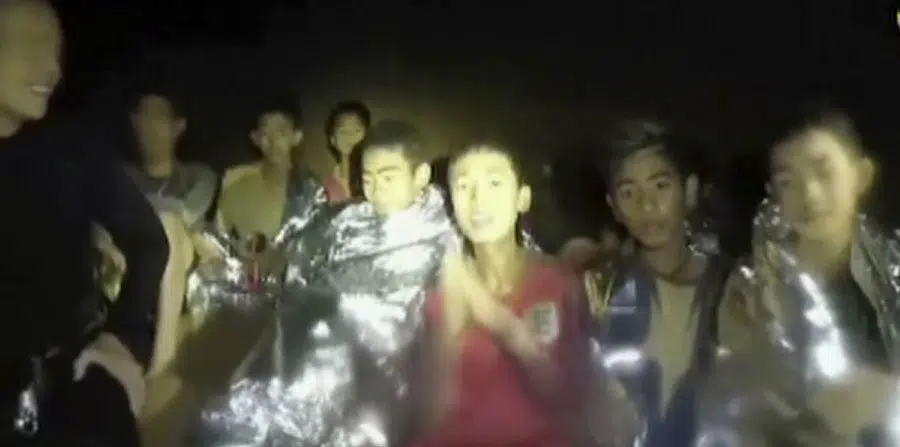 Experts are still trying to figure out exactly how to get that young soccer team out of a partially flooded cave in Thailand…..
We're now getting word they went INTO the cave—as part of an initiation ritual—to write their names on one of the far back walls…
And now–because its filling up with water—they're trapped.
And none of them know how to swim.
So—they're getting water, rations and antibiotics from Navy SEALS—-but there's a lot of speculation on how to handle the big question–exactly HOW to get them out.
Jessica Tait is with the U-S Army:
"They've been isolated, dark, no food.  There's not just physiological consideration—but probably psychological as well."
By the way—-torrential rain is expected–in three days.  (photo credit–CTV National)