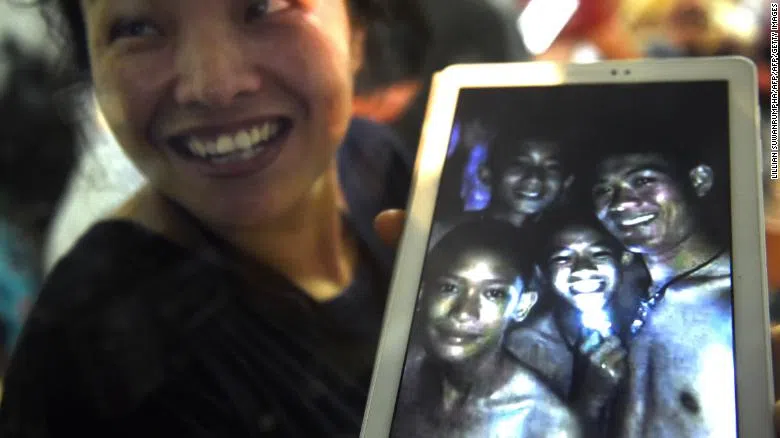 Experts are mulling over their options in the quest to get that soccer team out of a partially flooded cave in northern Thailand..
The good news—is that all the members and their coach were found alive on the weekend–even though they had been trapped for nine days.
But now—experts say it could take MONTHS before they can get them out safely—because they're about 1-km below the surface.
Thats at least—since some think they're even farther in.
Elite navy SEAL divers have been able to reach them–and get them liquid protein for sustenance.
**************************************************************************************************************************************************************************
-Monsoon rains could make floods in a mountain cave in Thailand even worse.   Twelve boys and their soccer coach have been trapped about 1-km underground for more than a week.   They were found on the weekend—most in stable condition.   They're now getting a high protein liquid diet.   But it looks like they'll have to swim out through some very complicated passages using diving equipment–while being guided by professional divers.   Experts say there's always a chance something could go "very wrong."  (photo credit-CNN.com)