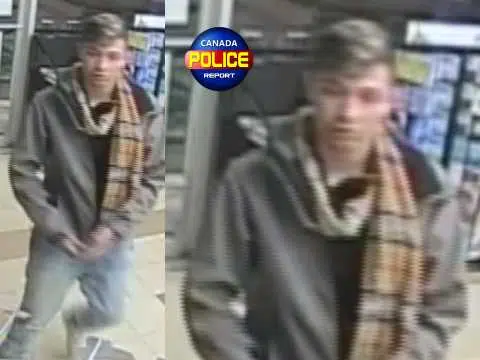 2ND UPDATE—AS OF 10:35AM:
We're still waiting on details of the SUV that was found in a ditch in the northeast part of Edmonton early this morning.
It was discovered around 18th Street and Manning Drive—-and initial reports say it MAY be linked with the carjacking of a white SUV in Fort Saskatchewan early yesterday morning.
That hasnt been confirmed at this point.
The SUV that was found this morning—-was covered with a tarp by police while they investigate.
Police say they're investigating a number of incidents from overnight–including a home invasion, robbery, kidnapping and a shooting….
At the moment—police say they have five people in custody—and one man in the hospital with life-threatening injuries.
UPDATE THIS MORNING:
Looks like there's been a development in the hunt for the white SUV that was carjacked from a woman in Fort Saskatchewan yesterday morning.
A white SUV has been found in a ditch—at 195th Avenue and Manning Drive this morning—and police have already placed a tarp over it…
Thats all we know for now on that.
A Ford Escape had been taken from a woman by two men who had initially told her their car had broken down……
We'll keep you posted on the latest.
-Fort Saskatchewan RCMP need your help to find a White Ford Escape that was taken in a carjacking yesterday morning.  Happened early near the Tim Hortons on 88th Avenue in Fort Sask—as the woman driving had apparently offered a couple of guys a ride to a gas station—when they told her their vehicle had broken down.   She was apparently threatened with a knife—but she got away with minor injuries.  The SUV's plate number is EMV-843.   (photo courtesy of RCMP)